Do you want to lose weight and keep fit? Are you considering buying Keto Blast Gummies? Don't do so yet. See what our health analyst has to say about Keto blast gummy bears.
Just like you've read or seen online, Keto Blast Gummies is a dietary supplement that allegedly works by blocking fat cells from producing energy. But could this be true? Does it really work? Lets see what users have to say below –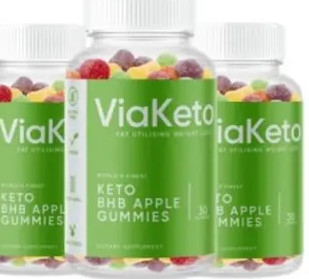 Does Keto Blast Gummies Really Work?
The answer to this question is no. Despite the fact that Keto Blast Gummies claims to help people lose weight as soon as possible and contains all the active ingredients that are efficient and natural to produce successful weight loss results. Some customers who have used the product have left some reviews on Amazon saying that the product didn't work.
This is what some customers have to say-
Unfortunately, Keto Blast Gummies didn't work for me and gave me tummy aches.

JSOFLA
I'm now in week three, taking two gummies daily and I've gained weight. Very disappointed.

Mrs B
Is Keto Blast Gummies Really Endorsed by Shark Tank?
No, it isn't. The claim is false. "Shark Tank" judges did not endorse a keto diet pill, according to two of the show's judges, nor has such a product even appeared on the show. 
"(It is) not true," Mark Cuban, "Shark Tank" judge and billionaire entrepreneur, told USA TODAY, expressing frustration at how the ads continue to circulate.
Lori Greiner, another "Shark Tank" judge, also said the ads were fake.
"If you see any ads that state I am selling or associated with any type of weight loss, face cream, or anti-aging product – I am not!" Greiner told USA TODAY. "It is a scam, I am not affiliated with them in any way & they are using my image & name falsely. 
"I am very sorry if any of you tried to order from these phony ads. Please know I have nothing to do with it."
Do Weight Loss Supplements Work?
According to Healthline, dietary supplements or pills help you lose weight, or at least make it easier to lose weight. However, you have to combine it with other methods like exercising, portion control, calorie deficit.
However, one has to be careful as many of them are fad, and don't work at all. It is advised to go for pills that have proven results and reviews. That way, you can know what you are buying.
Conclusion:
From all indications, Keto Blast Gummies does not really work for weight loss. Therefore, we do not recommend it.
Have you heard of Saanvi face cream, we reviewed it earlier.