Do you want to buy Amazon pallet from Justcustodial located at justcustodial.com? You're not alone!  I also found an ad for Justcustodial com Amazon pallets at very cheap price on Facebook and I've brought you my honest review of the online store.
What is Justcustodial?
Justcustodial is the name of an online store whose website is justcustodial.com. The store was launched on November 2022, and is currently trending due to its ongoing flash sale. Items available on the website are; female shoes, dresses, etc. Sadly, justcustodial.com is not genuine.  During my investigations, I discovered the website has a handful of drawbacks that shouldn't be ignored.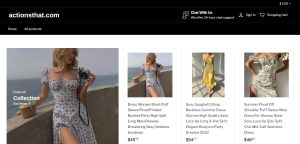 5 Reasons Why I Wouldn't Recommend Justcustodial.com
Fake Offer
The website promises entire pallets of returned items and overstock from Amazon.com at extremely discounted prices. However when my package arrived, instead of the 2 pallets of "electronic products" they sent me one pair of crappy ear pods and a little spray container.
Shady Business Model
Just like actionsthat.com, justcustodial.com is running ad on social media for Amazon pallet sale, however on the website itself there's no mention about pallet or tools. What you see when you visit action www.actionsthat.com is dresses and shoes which are sold at normal fashion price. Why this might seem confusing to you, this is simply a trick performed by most untrustworthy online stores. They offer unrealistic discount on social media but on their website they sell something entirely different. This way they can cover their tracks easily.
Complaints
A couple of customers who shopped from justcustodial.com have left reviews (I wished I saw that earlier) stating they were defrauded by the store. Similar to my experience, they received a different cheaper item instead of the amazon box. See links to the complaints here
 paid for an electronic pallet $36.99 as advertised I should've received 3-5 items. I received 1 item 'wireless headphones- TWS i12' and when I looked into how much they're worth I was fuming!! You can buy the headphones from amazon/Argos etc for £5.67. The company is a scam and rip off. I did contact yhe company 4 times and still no response. I've learned the hard way. Please do not fall victim to this company.

Annemarie
Poor Customer Support
Aside from the fact that the store's email [email protected] isn't professional, I got no response even after waiting for five days. Even the live support form on the website isn't functioning. This clearly proves that the intention of the store's owner isn't genuine.
Lacks Security Measures:
The website isn't risk-free, it isn't secured with McAfee or Norton. The website is vulnerable to hackers who can tamper with customer's personal and financial details.
Frequently asked questions about Justcustodial.com online store
Is justcustodial.com a Scam?
Yes, it is. From my findings, the store has zero legitimacy.
Are the discount offers on Justcustodial Real?
No, they are not. The low price is just a bait to get your attention.
Are you safe if you use Paypal to make purchase from Justcustodial.com?
No, you're not. Using PayPal does not guarantee that you wouldn't be scammed. The website exploits a major issue with PayPal's system and make refund impossible.
Is this website legit or fake?
Justcustodial.com does not appear genuine or trustworthy.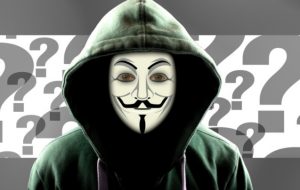 Justcustodial.com Scam – 4 Things To Expect When You Shop From This Store
Aside from the usual debited but no package delivery, the following formats are what to expect when you shop from this store
1 – Bait & Switch Scam
This kind of scam is common with websites located in China. Customers would receive a complete different item either in size, quality, or color. This is mostly common with clothing websites due to the rise in fast fashion. We've seen a couple of such scams in the past – Holicrally, Tenfendy, Ninelegent, etc.
2 – Cheap Item Scam
In some cases, especially with stores offering massive discounts, Customers would be sent a cheap kids outfits.
3 – VIP Membership Scam
In this case, once you make an order on the website you're automatically subscribed into a VIP Membership Club without your knowledge. You dubiously get charged monthly for a VIP membership. See websites with this format –Xemsy, OscarFineries, etc,
4 – Hacked Credit Card
There's a possibility that your credit or debit card is at risk when you shop from this store. What this means is that you'd likely receive be debited for something you didn't purchase, or the store would overcharge you. This kind of scam is quite common. In fact, your credit card might even be hacked in trustworthy websites, from outsider, eg Valore London Scam.
How To Easily Spot a Scam Website
Check the Domain age – How old is the website? (You can do so by visiting who.is)
Physical Location – Does The website provide return address? If Yes (Copy the address and paste on your browser. Google map would show if it is a real warehouse address or a residential address)
Check Reviews – Are there customer reviews online? (It is advised that you sit it out if there are no customer reviews of the store. However if you're not patient enough to wait you can send a mail to us to verify if the store is legit)
Social Media Presence – Do the social media icons work? (A lot of fraudulent websites provide social media buttons but they don't work. It is advised that you check if the buttons really take you to the store's social media page)
Conclusion:
Justcustodial located at justcustodial.com is a viral scam online store luring customers with cheap amazon pallets. Don't let the discount trick you! You're not going to receive any pallet from the store!
Have you been scammed?- Do This
Shopping from this store exposes customers to the risk of hacked credit card and overcharged fees. Also, customers would either receive an inferior item, a different cheaper item, or nothing at all.
Therefore, it is advised to file complaints to your bank and request for a new credit (debit) card. On the other hand, if you used Paypal as a method of payment, you should document (screenshot) the transactions for future purposes.
Yes, it is true that online shopping has made life easier, however when ordering things online check out the following-
How old is the website? Does it provide return address? Are there customer reviews online? Do the social media icons work?