Have you been thinking of ways to grow your hair? Do you want to buy Inala Power Potion? Are you wondering if it's an ideal hair product for scalp health and hair growth? Read this review to find out the reviews of people who've used Inala hair serum.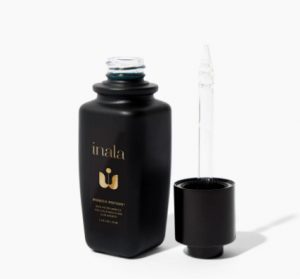 Everything You Should Know About Inala Hair
Inala power potion is the first hair product by La La Anthony. Sold on shopinala.com, Inala is a leave-in hair straightening treatment that contains the awesome power of rice water, arginine and biotin. This three ingredients help in deep nutrition, hair strength and follicle health.
Aside the power potion, there are other hair products available for sale on shopinala.com. They include; Crown polisher, empowered pillowcase, and strand smoother.
How To Use
La La Anthony herself said she uses it twice a day, on both clean and not-so-clean hair. "One dropper, which will dispense about 10 drops at a time, is enough — part your hair and apply to the areas that need help, gently massaging it in with your fingertips before styling as usual"
According to her interview on Allure, she noticed a change with this product when she used it twice a day for a month, roughly the amount of time it takes to finish a bottle if you use it consistently.
So basically, this is how to use Inala Hair Serum;
Apply to the areas that need help
Gently massage it into your scalp with your fingertips
Apply twice a day ( on both clean and not-so-clean hair)
However, the question that begs to be answered is this: Is the Inala Power Potion really worth $55? Should you buy it or is it another fad product?
Things We Love About Inala Power Potion
So we just received a bottle of Inala hair serum few days ago, and though it's just a couple of days. The following things are what we love about Inala Hair;
The serum is odorless. We were expecting to perceive a whiff of that stinking rice water smell.
It's lightweight and feels almost like water that's marginally thicker and more moisturizing than normal.
Isn't packed with chemicals
Conclusion
La La Anthony's hair product is something to swear by. Exorbitant price aside, the power potion contains three ingredients that are vital to hair growth. Having reviewed a couple of hair products that turned out to be classic junk, we believe Inala Power Potion is a game changer.
However, you shouldn't expect to see changes in a day.
Have you used Inala Hair? Have you noticed any changes so far? Please share your experiences in the comment section below.