Does the IcyBliss Mask really makes you headache to fade away? Should you get this item from Icyblissco.com or is it another ripoff scam? Find out here!
In case you're thinking of ordering the Ice Migraine Mask, do not do so yet. A lot of things don't add up about it, the website offering this product and the reviews online.
Our Review serves as an eyeopener. We hope it meets you well, and on time.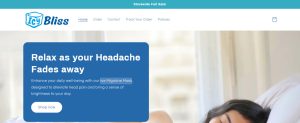 Icybliss Mask- Is It Worth It?
One of the reasons why this product is the rave of the internet is because the website
[Icyblissco.com} is offering it for discount price. You also get additional discount when you buy more than one.
This offer looks tempting, however what you should be worried about is if Ice Migraine Mask really works?
Should You Be Concerned About Icybliss Migraine Mask Mask?
The answer to that question is Yes. Though Icyblissco.com appear to be a legitimate online store, It claims to enhance your daily well-being, designed to alleviate head pain and bring a sense of brightness to your day. it has already been flagged down as an untrustworthy site.
Is Icybliss Mask Legit?
No, it isn't. This product claims to  deals with stress, hangovers, and reduces puffiness around the eyes and face. No customer has given any review about it yet. There is absolutely nothing to justify that putting on that black mask can cure headache or reduce stress. Moreover the website was recently created on 2023-01-09. Therefore, its authenticity is not certain.
Alternatives to Icybliss Mask
Rest in a quiet, dark room.
Hot or cold compresses to your head or neck.
Massage and small amounts of caffeine.
Over-the-counter medications such as ibuprofen (Advil, Motrin IB, others), acetaminophen (Tylenol, others) and aspirin.
Conclusion:
Icybliss Mask claims to be a headache Relief Mask that reduces inflammation and swelling in the blood vessels, providing a natural and immediate pain relief without the need for medication. However, there are no customers review online to justify those claims.
Click here to see other product that we have reviewed.
Author Profile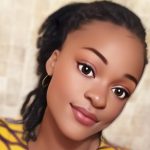 Scholar is a scam detector whose contents pinpoint the numerous drawbacks of fraudulent websites. She spends her free time reading books.