Do you want to work as a Netflix Video tagger? Are you thinking of sending an application to showtaggers.com? If yes, you're not alone. I also came across the website and I've brought you my honest review of it.
Showtaggers Com Netflix Video Tagger- My dream work from home Job
So I stumbled on a TikTok video were a lady spoke of earning $45 from Showtaggers Netflix. According to Sophia, she earns almost $3000 a month by simply watching and tagging Netflix. Sounds pretty simple right? The idea of getting paid to do what you love is a dream come true for many people. But there's more to it. This is what a watch and tag Netflix job entails –
Watch the shows and label them appropriately – You know how when you are craving some "sad movies with happy endings" and simply put that on the Netflix search box? Well, a member of Netflix makes sure you get your desired results. These can be anything from genre, cast, language, or even profanity. An example search term would be "Musical drama based on real events," and the result would be Bohemian Rhadopsy. 
However, showtaggers.com cannot make you a Netflix video tagger. From my findings, it is not a legit Netflix tagger job website.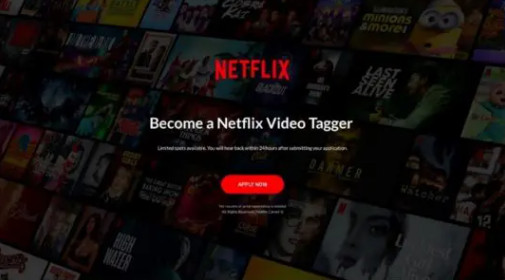 Why It's a Scam
Recently Registered:
According to who.is (a website that gives accurate information on websites creation date) Showtaggers.com was registered on January 2023. It is not even up to a month old. So it got me wondering how Sofia claimed to have earned up to $3000 already? It is certainly fishy!
Not Linked to Netflix
Showtaggers.com is not an official Netflix website. In fact, there's only one website for Netflix job application and it is jobs.netflix.com, every other website out there is selling you a big fat lie.
Formerly Known as Watchandtag.com
Showtaggers.com was formerly watchandtag.com, before then it was tagandchill.com. The design of the scam websites mimic that of the official Netflix website — this is done so people are more likely to believe that it is legitimate (which it is not). However when you click Apply now you would be requested to submit lots of personal data such as your name, address, email address, and Social Security number — all data that is normal to give to employers, but very dangerous when in the hands of scammers. And by submitting your data on the site, the scammers would have access to it and could use it to commit any number of crimes/cybercrimes in your name or use the information to hack into your bank account/online accounts.
How To Become a Tagger at Netflix
First of all, you must be up to 18 years of age to apply. Appropriate qualifications include having a background in screenplay, film studies, or anything related. Candidates now go through an initial screening process through an exercise test that checked the depth of their knowledge and passion for the job. The thing to remember is most positions of this nature are part-time opportunities on Netflix.
Currently, the Netflix website is the only place through which you can find and apply for a Netflix Tagger job. So one should keep an eye out for it every couple of weeks.
How Much You Can Earn as a Netflix Tagger
The exact salary for a Netflix tagger likely varies based on experience and other factors, but it seems like taggers can expect to be paid between $25 and $30 an hour for their work. Given that that pay is for watching and tagging TV, it seems like a pretty great deal.