Did you purchase certain Hill's Prescription Diet and/or Science Diet canned dog food products between Sept. 1, 2018 and May 31, 2019? Was your dog treated for symptoms consistent with consuming excess vitamin D? Have you been unable to submit Hill's pet food settlement program claim form?
Worry not! We're here to help you.
Hundreds of claimants have been unable to make a claim for the Hill's pet food settlement as a result of the 'Run Time error' that appears each time they try to submit a claim form.
This has left many frustrated and embittered.
As a result of this, we've provided tips with which you can follow to submit your claim form successfully.
Run time Error Instead of Confirmation
Like many people an error page might have appeared on your device's screen when you tried to fill the Captcha. Does it mean your claim form wasn't submitted successfully?
Likely so.
So what do you do?
When we emailed TCA regarding the runtime error over a week ago and they asked we send them a screenshot which we did, sadly nothing has been done yet. The claim period runs out on this Friday, and a lot of people have been unable to submit their claim for the paltry sum.
What Should You Do?
You should send an email to [email protected] with the details of your concerns. If lots of people are able to do so, hopefully something will be done to fix the bug.
However, you can also send your claim form via postal mail to the following address –
Hill's Pet Food Settlement
c/o Settlement Administrator
1515 Market St., Suite 1700
Philadelphia, PA 19102
1-833-537-1191
Meanwhile, if you've submitted a form earlier successfully, there's no need to do so again. This is because the claim website is built on trucking software trucking your IP address and your information to let only one claim for one IP address.
How Much Will You Receive From The Hill's Pet Food Settlement ?
Though Hill's Pet Nutrition has agreed to establish a $12.5 million settlement fund to benefit certain consumers who purchased Hill's Prescription Diet or Science Diet canned dog food, claimants would receive a paltry sum.
This is quite shameful.
Especially as some of the pet owners are faced with the pet's death or illness. It is true that there's no price tag for the loss of a beloved pet or service animal, but $12.5 million dollar settlement from Hills Science Diet is too small.
The $12.5 million settlement is not just for pet owners, this settlement amount also includes attorney fees.
"Defendants have agreed to create a Settlement Fund of $12,500,000.  This amount covers all purchasers who are part of the Settlement Class. This amount also covers the costs of administering the Settlement and any attorneys' fees and Litigation Expenses awarded by the Court."
So at the end of the day, you're being paid $20, or if you're lucky $100.
How To Make A Claim?
It is quite simple! If you're yet to receive a mail, you should visit the website and file a claim. It is as simple as that. However you need valid documents proving you're eligible.
The easiest way to file a claim is to use this Online portal. However, you may also download a copy of the Claim Form and mail the completed form to the following address:
Blue Cross Blue Shield Settlement
c/o JND Legal Administration
PO Box 91390
Seattle, WA 98111
All claim forms must be filed online or postmarked by July 2, 2021
See more Info here
Did you you purchase or were enrolled in a Blue Cross or Blue Shield health insurance or administrative services plan between 2008 and 2020? Don't miss this info here
Author Profile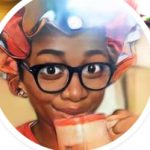 Wendy is a fraud fighter whose contents mainly target online scams. Her investigations have appeared on Itisreviewed,and elsewhere. She spends her free time reading novels, binging on Netflix, and listening to hip-hop.