Hapbee Indiegogo Reviews: Is hapbee from indiegogo scam or legit? Can you choose how you feel with this product from indiegogo? We have had a lot of readers sending mails asking about the authenticity of this product, this led to our review of both hapbee and the online store marketing the product- Indiegogo.
With online scams springing up every day, we have taken the responsibility of reviewing products, stores, websites e.t.c in order to save you from making wrong decisions.
Our Review of this seemingly popular device serves as an eyeopener. We hope it meets you well, and on time.
What is Hapbee?
According to the information on indiegogo.com ' Hapbee ("Happy") is the first wearable that lets you feel calm, alert, focused or sleepy on command"
They further claimed that this is how Hapbee works:
Hapbee's revolutionary technology allows you to…
Guard against today's constant stress and fast-paced demands, and… 
Replace or reduce negative habits you've always wanted to leave behind
Eliminate reliance on endless cups of coffee for your morning boost of energy
Stay calm, cool, and collected under pressure during your big meeting
Cut out calories from traditional 'social lubrication' but still enjoy the buzz
Simply feel "yourself" without the need for mind-altering alternatives with Hapbee's powerful magnetic frequencies
Backing this claim is their statement that with over 15 years of research, Hapbee is backed with patented technology. Hapbee magnetic field uses frequencies from 0-22Khz, and it is non-ionizing and non-thermal.
Sounds incredible right?
Currently this device is in its production stage, and the people behind this project claimed to have realized $382,747 USD from 898 backers with 8 days left. So they need you to make a donation, and then select a perk.
Well, the question you should ask yourself is this; how possible is it for this mass produced model to control the feelings of everyone?
Why Hapbee is Not Worth Your Money
In as much as indiegogo.com is a known crowd funding platform, it is advisable to look before you leap. First of all, don't get me wrong. I love Kickstarter projects.
But think about this, if Hapbee device really works it would have to be powered by an honest to god revolutionary discovery. Like do you think mental health professionals wouldn't be clamoring to work with this thing if it actually did what it claims?
And discovering that mental state can be manipulated by low energy magnetic fields, that would be a brand new development in neuroscience, it would be extraordinary.
It is funny how, People who are backing this Hapbee stuff think that "big pharma" (or whatever conspiracy is most relevant to the product) want to keep it away from the public because they're evil or something.
Which conveniently ignores the fact that in a place like the US where healthcare is primarily handled by the private sector, healthcare companies' primary concern is profits. A device like this that requires continuous, repeated use would be a goldmine for them if it actually worked.
So you ask me, why do I think this Hapbee is just a wonky scam? Well don't leave this page yet. Below, we have listed reasons why we think this device is just a shitty metal that does zilch.
No Scientific Backing
Apart from the few blablabla Kghz claim and the few videos from alleged 'amazed enterpreneurs', It doesn't reference any actual scientific research in reputable sources, does not actually explain how this works.
Yet it claims it is an "augmentative gadget" that stimulates certain "moods" using extremely low frequency electromagnetic radiation.
However, Science disagrees
According to this article-
Perceptual and behavioral responses to very low levels of EMFs at low frequency and above have not been reported in humans, and there are no mechanisms at DC or ELF that might imply as yet unreported responses, although they cannot be excluded. There is a considerable literature on perception and behavioral responses to stimulation at magnitudes consistent with direct electrical stimulation of nervous tissues by induced currents in the tissue, but they are limited to the frequency ranges that stimulate excitable membranes.

Assessment of the Possible Health Effects of Ground Wave Emergency Network.
A Lot Of Negative Reviews About Indiegogo.com
When we checked online about this crowdfunding platform. We discovered the reviews from people who had backed their 'Scientific projects' so far have nothing good to say about them.
Suffice it so say, It seems Indiegogo (IGG) is a website hosting pseudo-scientific scams.
A customer has this to say about Indiegogo-
Original review: Feb. 5, 2020
"WARNING!" Indiegogo is a scam, do not participate in any of their advertised campaigns. Indiegogo do not check all of their campaign participants' background if they are a legit, active and legal. They only strategically make excuses about their participant campaigns, fraud and criminal activity. Any moron can create a website for entrepreneurs to sell their wares, but without Indiegogo and all of their participant campaigns taking ANY ACCOUNTABILITY."

Consumer Affairs
GOODNEWS

! You Could Get Your Money Back If You Have Been Scammed By These Lots.
Conclusion Of Hapbee Review- The Truth About this Gadget
The only feeling Hapbee gadget will induce is that of disappointment, because this device will not work. It is simply well scripted money laundering. Any electronic product like this releasing on Indiegogo has a very high failure rate. Do your research and back at your own risk!
Author Profile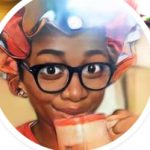 Wendy is a fraud fighter whose contents mainly target online scams. Her investigations have appeared on Itisreviewed,and elsewhere. She spends her free time reading novels, binging on Netflix, and listening to hip-hop.