Are you battling with snoring or nasal obstruction? Do you want to buy Hale Nasal breathing aid? Read this review to find out everything you need to know about Hale breathing device.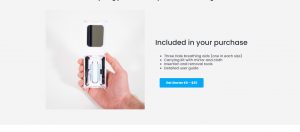 What is Hale?
Hale is a nasal breathing aid designed to be worn inconspicuously throughout the day and night. This very small device allegedly redefines your nasal breathing. It curbs snoring, improve sleep quality and prevent dry mouth breathing.  With it, you can enhance your mood, memory, and focus.
Features
Comes in three sizes
It is made with flexible materials that adjust and conform to your unique nasal anatomy
Has a compact case that safely stores the breathing aid and keep them clean
Practically Invisible
Sounds Incredible right? Continue reading to find out more about this breathing aid.
Things to Consider Before Buying Hale Nasal Breathing Aid
Does Not Fit In all Nose Shapes
One of the major issues customers have had with Hale breathing aid is that it does not fit in all nose shapes. Although it comes in a kit that contains three varying sizes, most customers were uncomfortable as it was either too large and kept slipping off. Even the smallest didn't fit.
See what a customer has to say below –
I should have gone to the blood bank, would have at least donated the blood I lost from this device. Doesn't sit, tried all sizes (together and not together) kept sliding out. Made sneeze and cry. You can also tell it's in your nose. Didn't know one can sneeze that much. Felt like a little snotty toddler.

Jude
Causes a Weird Sensation
Though it is an inconspicuous device, 60% of customers confirmed feeling weird when wearing it for the first few times. It felt like someone opened up an umbrella inside their nostrils. However, with time they adjusted to it.
Is Hale Nasal Breathing Aid a Scam?
Certainly not! Unlike Earpap, reviews online indicate that Hale Breathing Aid helps reduce snoring and also makes breathing easy. Customer ratings online have a 57% for 5 stars, while 1 star and 2 star have 12% and 22% ratio respectively. This shows that Hale is a pretty good nasal aid, though it has a couple of flaws.
Have you used this nasal breathing aid? Did it work for you? Do you have any complaints? Please share in the comment section!