Forexgdp.com is a forex signal provider website that claims to around 80 – 95% forex signal winning rate. However, it becomes a question of whether or not they can prove it. Read this 2020 Forex GDP signals review to get expert opinion on the signal provider.
A forex signal provider monitors the forex market and gives signals to traders about trades that hold potential profits. The aim of this is to increase your chances of making profit, especially for traders who don't understand how the market works. It is also useful for those who can't actively monitor the market. This review covers all you will need to know about Forex GDP Signals.
What to Know About Forexgdp.com
Forexgdp.com is a forex signal provider that promises up to 95% winning signals, while aiming up to 1500 pips monthly. They claim to have been operating since 2001, but give us little and less info about the analysts behind the signals.
Forexgdp.com works as a sort of blog as well; explaining generic forex signal concepts. On the forex signal section however, there are 3 plans available;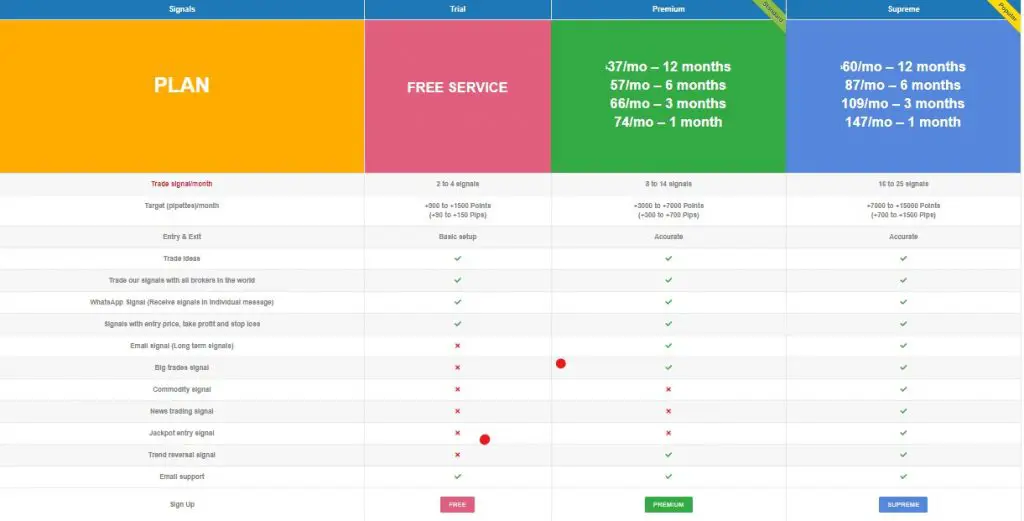 The prices here are quite expensive, and that's one downside to this EA
Forex GDP: How it Works
Here are a bunch of other facts and numbers behind Forex GDP
Forex GDP Trade Strategy
What we know about Forex GDP strategy is that they run a multi-strategy system, and the kind of signals you get depends on the plan you subscribe to. Besides the free plan, which comes with only signal info, here are the others;
The premium plan costs $74 a month, offers up to 14 trade signals, 700 pips and access to trend reversal and big trade signals. You also get to receive these signals via email and whatsapp.
The Supreme plan costs $147 per month, offers up to 25 trade signals, promising 1500 pips. It also grants you access to Big trade, jackpot entry, commodity trade, news trading, and trend reversal signals. You also receive signals here via whatsapp and email.
However, none of these strategies are explained in detail; another downside to this signal provider.
Forex GDP Trading Results
The most important aspect of any forex signal review is the trading results section. You do not want to go diving into a signal provider with no proof of trade success. Sadly, forexgdp.com expects you to do just that. This signal provider only provides trading results as screenshots, which we've learned over time not to trust.
Legit forex signal providers usually post links to verified trading results on third party statement sharing websites, e.g. MyFxBook or FxBlue. Unfortunately, Forex GDP signals does not grant us this luxury, hence we cannot verify that what they say to us is true.
Forex GDP EA Pros and Cons
Below are the pros and cons of Forex GDP signas;
Pros
Supports the use of MT4 trading platform.
Runs a multi-strategic system
Contains multiple purchase options
Runs on all timeframes
Has multiple means of dispatching signals.
Cons
No access to verified results on Myfxbook.
Forex GDP is more expensive than most.
No deep insight on signal strategies.
Forex GDP Review: Conclusion
Forex Cyborg has a lot of positives to go with. However, it is quite difficult to ignore the big let down that there are no verifiable signal results. Due to this factor, we cannot recommend this forex signal service to our readers. They have a great prospect, but until they are able to show us some proof, we would advise caution.
EXPERT Recommendation: Use The Best Forex EA/Robots In The Market Below
Visit a legit forex robot