Do you want to buy Fitnus Knee Compression Sleeve? Are you wondering if it really reduce knee swelling, soreness and stiffness? You are on the right place. Go through this Honest Review to find out if it is genuine or a sham.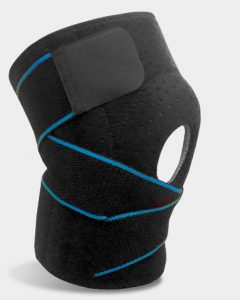 What is Fitnus Brace all about?
Fitnus Knee Compression sleeve is a sports sleeve for support, weightlifting, Running, Arthritis, and more. It claims to Keep your knees warm, lubricating your joints and preventing injuries. Perfect for those who walk on hard surfaces most of the day. Contoured fit allows for maximum comfort and prevents slippage. Allows full range of motion without twisting or spraining. Low profile & sleek design so no one will know you're wearing this under long pants. Breathable, stretchy, light material that can be machine washed.
Safe, effective and natural Perfect for both men & women.
Does Fitnus Knee Compression Really Reduce Knee Pains?
Fitnus has a 3.3 star ratings on Amazon, showing that some customers are pleased that it really works while some are not.
See what some customers have to say-
Before I hobbled along with pain in my left knee. Bending down then trying to get back up was a real struggle. Now with the added support its possible without the tear jerking pain. Take it it is still painful but acceptable.

Steve Bojorquez
Was very small

Poor quality

Dionne Young
Advantage
Keeps Knees Warm
Breathable, stretchy, light
Maximum Comfort
Stabilizing Technology
Very adjustable with the different set of straps
Disadvantages:
The sleeve is very small so it doesn't fit
Poor quality
No instructions on how to use it
Conclusion:
Fitnus is a viral knee compression sleeve which claims to be perfect for those who walk on hard surfaces most of the day. However, a handful of users were not pleased with the outcome when used. As a result of this, potential buyers shouldn't have high expectations.
Have you heard of Saanvi face cream, we reviewed it earlier.