If you are unable to connect to the empire and puzzles game, don't panic. This is what you should know; a lot of people are having the same connection error problem. On the game support website, their post claims that the connection error has been solved.
However, if you're still experiencing the same connection error problem, you can try the tips shared below;
How To Solve Empires and Puzzles Connection Error
Restart your router (Turn off power then unplug. Plug back in, turn on power and try reconnecting)
Move your router. Depending on your router's range, objects like thick walls can interfere with the signal. 
If you are using a wireless connection, check your router configuration and make sure the port 8443 is open.
Contact your service provider for further information.
Try another internet connection. We recommend playing over wireless (wifi) connection.
If the problem still persists, please drop a comment in the comment section so the managers would know if the problem has been totally solved, and if there is anything else they need to do.
Author Profile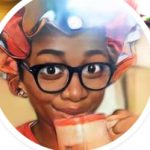 Wendy is a fraud fighter whose contents mainly target online scams. Her investigations have appeared on Itisreviewed,and elsewhere. She spends her free time reading novels, binging on Netflix, and listening to hip-hop.