Have you received an email from FORIS DAX, INC? wondering if it is scam or legit? Read this review to find out everything you need to know about Foris Dax Inc. with Form 1099-K.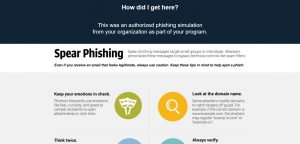 Is It a Scam?
Thousands of people have received email from Foris Dax Inc. with Form 1099-K. When we sent an email to Crypto.com, we were told it is legit.  That It is from their partner Track1099 who they're working with to get you your 1099-INT. However, one of the things that stand out about the report is that the numbers are totally wrong and unacceptable. Most account value less then 2k received report that show for amount of 110k gross transactions.
According to the feedback received from Crypto.com, there's no need to panic. You should disregard the first version received; it was not filed with the IRS.
See their response below –
Dear Valued Customer,

We are in the process of updating your Form 1099. Please disregard the version you received yesterday; it was not filed with the IRS. You will receive an updated version by January 31, 2022.

Please consult with your tax expert, CPA, or tax attorney on how you should treat reporting of digital currency activity.

As a reminder, the IRS requires cryptocurrency exchanges to send a Form 1099-K to all customers who completed more than 200 transactions with a total gross amount of over $20,000. In addition to the IRS, the following state-level tax authorities also impose reporting obligations onto cryptocurrency exchanges
As you can see, there's no cause for alarm.
Meanwhile, if you are in doubt about any platform- be it trading, shopping, investments, or even emails. We are always here to guide you make the proper decision.
All you need to do is go here >>>> Fill The Form