Is collectairs com scam or legit? Will you win free flight tickets on the website? Beware! It's all a scam. Collectairs.com is linked to a fake Southwest Air Facebook page. It's not a is not legit or genuine website to win flight tickets.
First of all, the 69th anniversary celebration is fake. Southwest Airlines was founded in 1967. This proves it's just 55 years old, and not 69. Secondly, the Facebook page 'Southwest Air Fans' is not real. It has no verified Facebook blue tick, so It's not the official Facebook of Southwest Airlines.
Though collectairs.com is currently unavailable, we were able to get the following information about the website –
collectairs.com is barely a day old.
Its owners information are not available
The website has a short life span.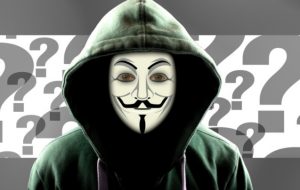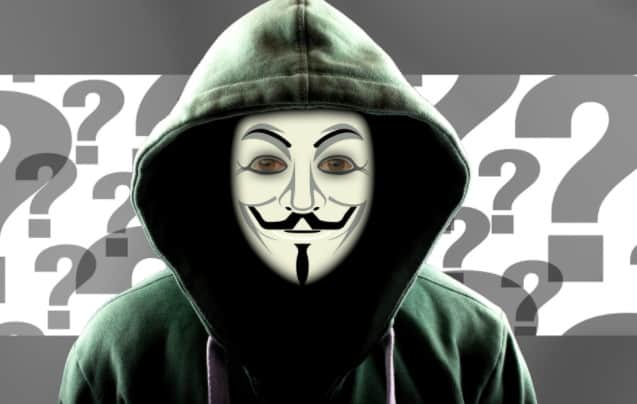 Is Collectairs.com a Scam?
collectairs.com or collectairs com is actually a malicious website. It has absolutely nothing to do with Southwest Airlines and collectair.co.uk. The scammers behind this dubious website have created a Facebook page to trick people with a fake 2 round-trip tickets giveaway.
This is how it looks like –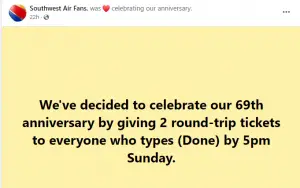 The scam post claims 'We've decided to celebrate our 69th anniversary by giving 2 round-trip tickets to everyone who types (Done) by 5pm Sunday.
As you can see from this article, it's a recurrent scam that tricks thousands of people yearly.
Conclusion
From all indications, it's certain that collectairs.com is not a legit flight tickets website. It is unsafe, unsecured and created with the intention of scamming innocent people. You should not visit or participate in any survey linked to the website.