Cloudfxtrade.com is a supposed financial service company located in the US. However, a detailed tour of their website shows that they are not what they claim to be. Read this Cloud FX Trade broker review to understand what experts think about them.
In our bid to keep forex traders from scam brokers, we have made it our duty to review forex broker websites. That way, we can help you tell which one is legit and which one's not. This review tells you all you need to know about Cloud FX Trade broker.
About Cloud FX Trade Broker
Cloud FX Trade is a forex brokerage company located in the Nevada, USA according to coudfxtrade.com. They claim to operate under the parent company, "Cloud FX Trade Ltd." Cloud FX Trade brokers say they possess various trade instruments including commodities, stocks and cryptocurrencies.
However, certain inconsistencies, such as a different location given in their terms and conditions have led us to doubt their credibility. Have a look at what we found.
Cloudfxtrade.com: Things to Know Before Trading With Them
We found these red flags on cloudfxtrade.com. You just might want to avoid this broker.
Cloud FX Trade Withdrawal and Deposit
The minimum deposit for Cloud FX Trade brokers as shown by the dashboard area is $200. Meanwhile, a conflicting figure on their homepage shows that the minimum deposit amount is $600. Both of these figures are already a lot higher than they should be, and the fact that they do not match is enough reason to doubt the credibility of such a broker.
The only funding method accepted by Cloud FX Trade is the bitcoin method. This is a common practice among illicit brokers. They employ the use of cryptocurrencies because such transactions are untraceable and irreversible. No legit broker would require deposits in the form of cryptocurrency.
Finally, Cloud FX Trade does not explicitly state their withdrawal terms and conditions. The minimum withdrawal amount, usual withdrawal fees and even the dormant account fees are not stated. Hence it is either they do not plan for you to withdraw your funds or they will add whatever charges they want, whenever they want. This part reeks of scam broker traits.
Cloudfxtrade.com Trading Platform
The biggest red flag about cloudfxtrade.com is probably the one that has to do with their trading platform. Cloud FX Trade broker does not offer the MT4 or MT5 trading platform, and these are the two most prominent ones in the field. You can hardly see any legit broker that does not offer at least one of these.
As a matter of fact, cloudfxtrade.com does not have a trading platform to offer; and what is a forex broker without a trading platform? The absence of a trading platform means there will be no trades, and whatever you deposit ends as it is.
Cloud FX Trade Licensing and Regulation
As opposed to what is often seen with legit brokers, cloud fx trade does little to convince us of their legitimacy. Somewhere at the footer of the page, the company claims to be registered in Nevada, US. This would imply that they are regulated by the CTFC. However, a quick check on the CTFC registry reveals that there is no such company.
Cloud FX Trade broker is clearly not registered to operate as forex brokers. Hence, they are not safe to trade with.
Conclusion: Is Cloudfxtrade.com a Legit Broker?
No! Cloudfxtrade.com remains unlicensed by any financial regulatory body, hence they operate outside of forex brokerage laws. This makes them an offshore broker, and offshore brokers are an unworthy risk to your funds.
We don't recommend you trade with this broker, and we advise you deal with a transparent broker who is licensed by a reputable agency.
If however, you wish to add something else about this broker, feel free to use the comments section.
Our Recommendation For You
You can make money online by trading with reputable, reliable and trustworthy brokers. We've been trading with the Fortrade broker below for sometime now and we have no regrets!
[supsystic-price-table id=10]
FORTRADE- One of the Top rated brokers and a good choice for new traders. This broker is Licensed in UK(FCA), Australia(ASIC) and Belarus(NBRB). Guess what? you can trade from any part of the world as it accepts Traders Worldwide. Interested in trading with one of the best Forex brokers? Head Over to Fortrade and start trading!
Author Profile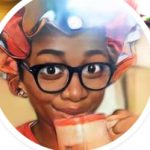 Wendy is a fraud fighter whose contents mainly target online scams. Her investigations have appeared on Itisreviewed,and elsewhere. She spends her free time reading novels, binging on Netflix, and listening to hip-hop.