Scammers are chatting sellers up on Facebook marketplace, pretending to be interested in a item and promising to send a Chronopost letter carrier to your home to give you your money in cash and collect the item . Beware, it is a scam. This detailed article exposes how this scam works, and how to avoid being scammed.
With online scams springing up every day, we have taken the responsibility of reviewing products, stores, websites e.t.c in order to save you from making wrong decisions.
Chronopost Scam Facebook Marketplace
The scam conversation goes this way –
Hi, is this available?
– me: yes
Hi, is it in good condition?
What is the price?
Where are you from?
– me: I supplied district and said full spec is on the ad (I didn't specify the price)
Ok the price suits me ok I take it but I would like to come today but I am busy with work at the moment, I'll send a Chronopost letter carrier to your home to give you your money in cash and collect the item .
– me: I'm not familiar with Chronopost
[I looked up Chronopost and discover it's a France-based shipping company and it has 84% 1 star reviews on TrustPilot.]
I explain, a Chronopost agent will come to your home to give you an envelope containing your money, and once you have verified your money, you will give him the object to send it to me
Lots of people have complained of this scam on Reddit and Facebook. Exact modus operandi.
How Does This Scam Work?
Like every other kind of scam, the goal of this scam is to steal your steal your money. How?
Once you give them your email and address, you'll receive a Chronopost email which is obviously fake. The email from "Chronopost" contains a link asking for £50 for insurance for DPD that will be refunded once the items are delivered. This is where the scam comes in. The DPD site they send is a fake  Once you click on the link and make the payment, the money would go straight to the scammers.
This scam is quite similar to another ongoing scam, Student loan forgiveness scam. The same modus operandi.
What You Should do about this
Don't fall for the bait. Don't send them your email or address. If you've already done so, be careful not to click on any link when they send you the email.
Meanwhile, if you are in doubt about any platform- be it trading, shopping, investments, or even emails. We are always here to guide you make the proper decision.
All you need to do is go here >>>> Fill The Form
Author Profile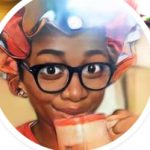 Wendy is a fraud fighter whose contents mainly target online scams. Her investigations have appeared on Itisreviewed,and elsewhere. She spends her free time reading novels, binging on Netflix, and listening to hip-hop.