Have you received packaged seeds from China that you didn't order for? If yes, read this review to find out what to do.
The Washington State Department of Agriculture has received reports of people receiving seeds in the mail from China that they did not order. These seeds are sent in packages that claim the contents are jewelry.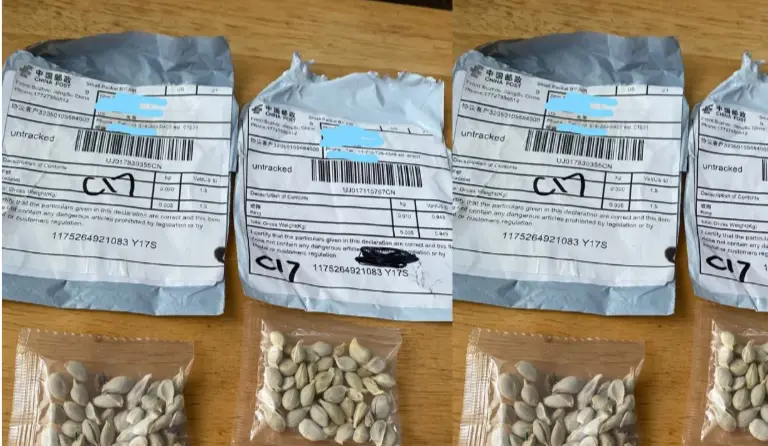 What To Do If You Received Seeds From China
DO NOT plant them. If they are in sealed packaging, don't open the sealed package.
This is known as agricultural smuggling. Report it to USDA and maintain the seeds and packaging until USDA instructs you what to do with the packages and seeds. They may be needed as evidence
The types of seeds in the packages are unknown and may be invasive plant species.  VDACS encourages anyone who has received unsolicited seeds in the mail that appears to have Chinese writing to contact the Office of Plant Industry Services (OPIS) at 804.786.3515 or through the [email protected] email.
Do not plant the seeds! Remember this; Invasive plant species wreak havoc on the environment, displace or destroy native plants and insects and severely damage crops.
Have you received seeds from China? Share your experience below!