Have you received a fake ATT text message claiming that your 'payment on hold, call 2192490563'? It is a scam! don't be deceived.
Every day, thousands of these scam messages are sent out by cyber-criminals to trick people and steal their personal information. If you call the number, you'd be made to release your financial information as they would sugar coat you into believing they're really from ATT. This is another trick used by scammers to steal their potential victims' banking information. .
The message goes like this-
FRM:AT&T
SUBJ:Payment on hold. Call 2192490563 .
MSG:9043
If you were tricked by the scam, please contact your bank for help.
Don't forget  to forward suspicious, malicious, or phishing email messages to us Here. Also, you can report scams, untrustworthy websites and tell us why you consider the websites fraudulent.
Author Profile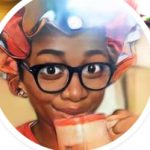 Wendy is a fraud fighter whose contents mainly target online scams. Her investigations have appeared on Itisreviewed,and elsewhere. She spends her free time reading novels, binging on Netflix, and listening to hip-hop.