Do you own a Podium or Peak Fitness Camelbak Water bottle? Read this to find out if you're among the thousands of users that is eligible for a free water bottle replacement.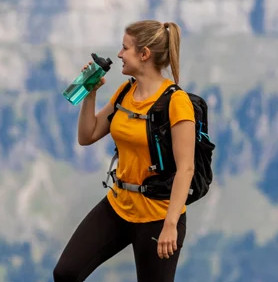 Camelbak Recall- What You Should Know
CamelBak has voluntarily recalled more than 46,000 of its water bottles due to a potential choking hazard. This recall affects the following water bottles:
-CamelBak Podium
-CamelBak Peak Fitness
This is because the caps have a small silicone valve which can come loose and detach, thereby posing a choking hazard. There are already14 reports of such incidents, but fortunately there haven't been any injuries related to the cap issue.
Which Camelbak Water Bottles are Eligible For Free Replacement?
The recall only affects Podium and Peak Fitness Water Bottle sold between Feb 2019- Jan 2021 in United States and Canada. Online or offline.
However, your Camelbak water bottle can only be up for replacement if it has the following date codes –
H19039
H19063
H19175
this information is printed on the underside of the cap. The bottles came in a variety of colors and three sizes (17, 21, and 24 ounces), and they had either CamelBak and Podium or Peak Fitness written on them.
How To Get The Free Replacement For Your CamelBak Water Bottle
Do you have the Podium or Peak Fitness Camelbk Water Bottle? Did you buy it between Feb 2019 – Jan 2021? Does it have either of these date codes (H19039, H19063, and H19175)? Here's how to get your free replacement –
Consumer Contact:
CamelBak at 800-767-8725 from 8:30 a.m. to 5p.m. PT Monday through Friday or online at www.camelbak.com/recall or www.camelbak.com and click on "Recall Information" for more information.
See similar review BCBS