Is Aeroquad a quality drone? Is It worth the price it's been sold for? This Review answers your questions. Don't hesitate to read this review or you'll miss out details about this product.
AeroQuad is a drone that is been advertised on YouTube, Facebook, etc. as the ideal drone for both beginners and experts. It is allegedly worth over $5000 but is sold for $100+ because of ongoing sales. Could this be true or is this another sales gimmick? let's find out!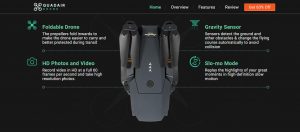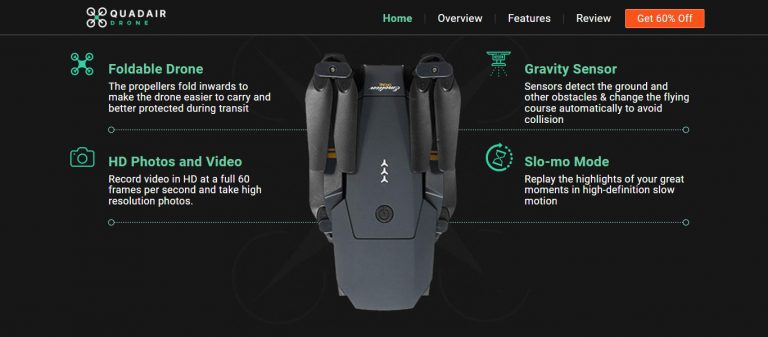 Unboxing and Testing AeroQuad
It arrived in a box clearly marked made in CHINA not AMERICA. We noticed it didn't have a follow feature as advertised. Meanwhile, it is a <$100 model toy. The plastic exterior is shaped in the same form as many more expensive quadcopters, but that's where the similarities end.
In reality it's an Eachine E58 sold under the name 'Aeroquad'. it happens to be nicely balanced with its cheap brushed motors and is 'flyable'. It does have an OK app for a smartphone, and a very fragile clamp to hold it on the remote controller, and it does record video or take photos. However, the camera quality is so poor.
Things You Should Know Before Buying AeroQuad Drone
First of all, the commercials you see online is totally false. Aeroquad was not designed by ex SEALs and only available to the military, nor is it designed and manufactured in NZ. Also, the story that it was developed by a South African who was the former head of R&D for a large drone brand is untrue. As you can see, the back story is inconsistent. There are different Ads targeting different regions and countries.
Secondly, the footage used in the advertisement is not from the drone itself. The footage is from a dji mavic air which is actually one of the best drones out there. Simply put; the advertisers are using the footage of a quality drone to sell an inferior drone. We've seen this happen many times with fad products. It is called 'bait and switch scam'.
Thirdly, Aeroquad was formerly sold as 'Quad Air; before then it was 'SkyQuad'. It's just a drone for kids that is actually worth $30 on Amazon or Aliexpress. What the company behind this product does is invest bulk buy this crappy drone from China, invest in aggressive marketing, then change the name of the drone once there are lots of complaints online. You can see reviews here
Aeroquad – Is this drone a Scam?
90% of users have left reviews stating that Aeroquad is not worth the price it is sold. In fact, in reality it is worth $30 – $40 on eBay. Meanwhile, one of the major complaints documented is that the company uses deceptive marketing to lure buyers. The claim that it's worth $5000 but is sold for $100 is totally false. See what a costumer has to say below –
A coworker of mine bought one because he doesn't know anything about drones. He knew I fly drones. And asked if I could get it flying. Omg, I felt bad to tell him how poor quality it was. The cheapest shit quality I've ever seen. You can get better in Walmart. I had to show him my mavic air 2 so he could understand what the difference in quality. And showed him how easy it is to fly compared to that thing. He since has thrown it in trash i bought a mavic mini.
Conclusion:
Aeroquad is misleading sold as a quality drone worth $5000 but in reality it's a toy drone modelled after Eachine E58. It lacks a gimball, the camera quality is so terrible, and it's not worth $100+. You can get a drone with same spec for $30 on eBay.