Do you suffer from hair loss? Looking to buy Adivasi Hair Oil treatment? Then this review is for you. I also came across this hair product and decided to give it a try. Does it really work? Is it scam or legit?
In this review, I share my experience using this hair product, it's pros, cons and help you make an informed decision.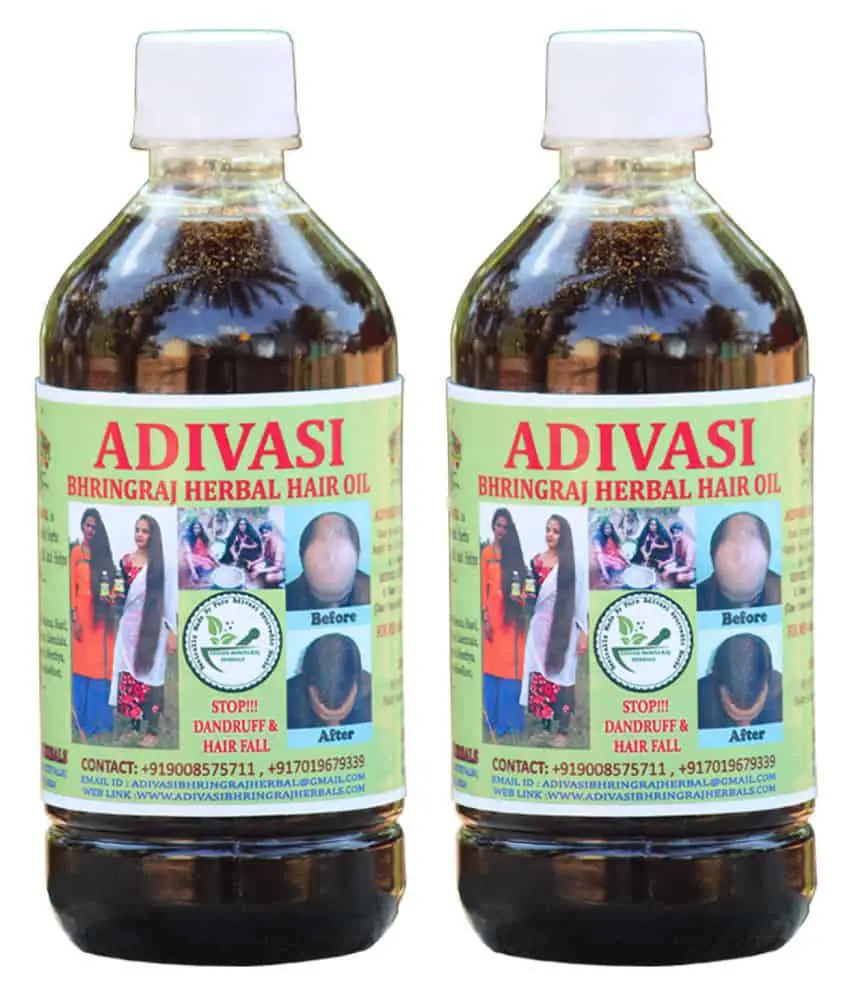 What Is The Adivasi Hair Oil
The Adivasi Hair Oil is well-known for its natural and herbal ingredients. People believe it works like magic for many hair issues, including hair fall, dandruff, hair growth, grey hair, new hair growth, dry hair, split ends, dull hair, and frizzy hair. But does it really? Here is a customer report.
Related product: Renew Hair X
The ingredients i found inside include.
A powerful blend of more than 100 rare herbs, such as Neelambari, Bringraj, Amla, Aloe vera, Tulsi, and many others. These herbs are known to help control hair loss and stimulate new hair growth.
My Experience Trying The Adivasi Hair Oil On My Hair
I've been dealing with hair loss for a while now, and I stumbled upon this product on Amazon, so I thought, "Why not give it a shot?" Delivery was surprisingly quick, just three days.
So, for the 2 weeks, I've been using this oil about eight times before bedtime, and I wash it out with regular shampoo. The oil itself is pretty thick, which I wasn't too crazy about. One thing to note, if you've got sinus issues, don't leave it on your hair for too long, because it can be a bit heavy on the head.
Now, I was really hoping for some miraculous hair growth, but sadly, that didn't happen. My hair still keeps falling out, and I've been as gentle as can be when massaging it. My hair condition hasn't really improved either. I used to use the good old Parachute coconut oil, and it seemed to work just as well in terms of softness and texture. So, to sum it up, I'm not too satisfied with the results. My hair health is still the same, and I haven't seen the improvements I was hoping for.
Pros:
The delivery was quick, just 3 days after ordering.
The oil has a cooling effect and leaves my hair feeling soft.
Cons:
The oil is quite thick, which I don't like.
It's not suitable for me if I leave it on for too long due to sinus issues.
Despite using it for a month, my hair hasn't shown any significant improvement in terms of growth or health.
I used to use Parachute coconut oil, and I didn't notice much of a difference
How To Use
To use this product is pretty easy, simply apply it to your hair and scalp. Gently massage it in and leave it for a while. Then, wash it out with water or shampoo as per the instructions on the product label.
Side Effects
If you have a sensitive scalp, you may experience the following side effects, Hair loss, itchy scalp, allergies, clogged follicles, and greasy hair are common hair problems.
Where To Buy
You can buy Adivasi Hair Oil from their official website radhahairoil.com or from Amazon. It important to buy from trusted websites so you can get the original you can also check the price on their official website.
Similar Adivasi Products
Vishvambhari And Phillauri Hair Oil
Ashirwad Adivasi Herbal Hair Oil
Adivasi Natural Neelambari Hair Oil
Divyashri Adivasi Hair Oil
Ayuvedic herbal Adivasi Hair Oil
Jeeva sanjeevini and bhringraj oil
Vadiya and Vedacharya Adivasi herbal hair growth oiL
Conclusion
Adivasi Hair Oil might work for some people but not everyone. I didn't really notice much difference in my hair after using it for 2 weeks, but it did make my hair softer and appear healthier.
FAQs
1. How do I use Adivasi Hair Oil?
Apply it to your hair and scalp, gently massage, and follow the instructions to wash it out.
2. Any side effects?
Usually, no side effects, but do a patch test first.
3. Is Amazon's product original?
Buy from trusted sellers for the original.
4. Can I use regular shampoo to wash it out?
Yes, regular shampoo is fine.
5. How often should I use it?
Follow the product instructions.
6. What's the price?
Check with the seller or website for current prices.