Do you want to apply for United States visa through Travel-Assist? Are you considering starting the application soon? Read this review to find out why our scam detector gave this website a poor trust score.
What is travelassist.us.com?
it's a website that claims to help people process their US Visa without stress. It allegedly has helped over 120,479 people successfully enter into the United States. This they do through four simple steps as seen on the website;
Start Application
Verify Information
Service Payment
Get your Visa
Sounds pretty simple right? Sadly! Travel Assist is not a genuine or legitimate US Visa application website. During our investigations, we hit a can of worms! Continue reading to find out what the drawbacks of the website are.
Reasons why travelassist.us.com is considered Unsafe and fraudulent
Complaints
Lots of people who've used the services rendered by Travel Assist have left reviews stating the website is a scam. Majority of applicants were surprised to receive just a PDF file after paying $160. See what customers have to say below –
The site is a SCAM it purports to process applications for USA Visas and charges you for it but all it does is collect your information and send you back in PDF format. It cannot process your VISA application. You will still have to pay the USA embassy the processing fee. It is a SCAM STAY Away.

Ambrose
I went on to their site for application. No help or paper work done by them. The receipt says visa application fee and we paid $159USD ($255AUD). Tried emailing to get help and later refund but no replay from them
They advertise that they do end to end visa processing but they only fill out DS 160 and charge you $160 for it which you can do for free on official website of US department of states. They appear as a legit website for visa application but it's a fraud
These and many more reviews can be seen on Scamdoc, Trustpilot, and SmartReviews. It dates as far back 2019. This shows the site has been operating for such a long time. It is really a pity!
Suspicious Nature.
Travel Assist has copied the website content of a similar Visa processing website 'Govassist.com'. When you look at the homepage of travelassist.us.com you'd see the words; Copyright © 2016-2022 GovAssist, LLC All Rights Reserved. The website further claims that they're powered by Gov Assist but that is entirely false.
When we reached out to GovAssist via mail we were told they've absolutely nothing to do with travelassist.us.com. This further proved our guess right. Of course, Travel Assist is using the reputation of GovAssist to pass off as a legit US Visa website.
Fake Reviews
On TravelAssist there are testimonial from successful visa applicants, however those reviews/testimonials are not real. Reverse image search showed the images of the so called Victoria and Christine K have been used countless times online. See search results below –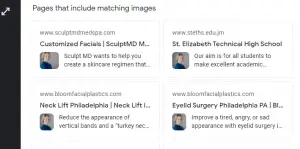 Conclusion
travelassist.us.com is not a legitimate US visa processing website. Reviews and complaints online show that the website engages in fraudulent acts, and fails to help with Visa application. As a result of this, we consider it an unsafe and fraudulent website. Stay away!
Have you been scammed?- Do This
Just like IGoodGames, BlackFridayGameLive, Clarkscanada, GreenworksOutlet,kesslove and other suspicious sites, travelassist.us.com is not a genuine website.
Therefore, it is advised to file a charge back complaints to your bank. That's the only way you can get your money back.
Author Profile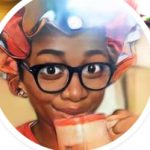 Wendy is a fraud fighter whose contents mainly target online scams. Her investigations have appeared on Itisreviewed,and elsewhere. She spends her free time reading novels, binging on Netflix, and listening to hip-hop.