Did you receive a text message from Jen at Tobin Research requesting your help with a short confidential survey? Don't panic! Thousands of people have received this text message, and as a result of this we decided to provide answers to your worrying questions.
What is Tobin Research?
 Tobin Research appears to be a non-profit organization that deals with surveys. Sadly, it is not a real company. The name 'Tobin' was chosen to fool people into thinking it is somehow connected to the legitimate Tobin Project. As of August 2020, lots of people received similar text messages from 'Jen' at Tobin Research telling them to please complete a confidential survey.
Currently in 2022, lots of Americans have received same text message. This time, the survey and text message is for people living in Michigan. The survey website is michiganopinionpoll.link.
What Happens If you Partake in the Survey?
The survey contains the following questions –
Do you live in Michigan? What do you think of how Joe Biden is handling his job as President? What do you think of how the Michigan state legislature is handling their job in Lansing? etc.
They don't ask you for any personal information or any identifying information. However, the questions are set up in such a way that gather false poll data. It seems they want you to disagree with your local representatives.
Conclusion
Tobin Research Survey otherwise known as Tobin Study is a suspicious survey that attempts to gather false polling data. Beware! Tobin Research is not related to Tobin Project!
Author Profile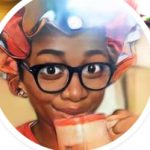 Wendy is a fraud fighter whose contents mainly target online scams. Her investigations have appeared on Itisreviewed,and elsewhere. She spends her free time reading novels, binging on Netflix, and listening to hip-hop.