Do you want work online? Are you considering applying for job onTagandchill.com website? Don't do so yet! Read this detailed Tagandchill review! It provides a guide on how the website works and what to expect.
What is Tagandchill.com And How It Works?
Tagandchill.com otherwise known as Tagandchill or Tagandchill com is a fraudulent website that tries to copy Netflix company and trick unsuspecting individuals into launching it.
Tagandchill com is allegedly an earning platform that helps you gain positive opportunities. It claims and promises that they can become a netflix tagger. And all you have to do is to tag some Netflix shows and then put $50 payout for each video. Don't be decieved. It is all scam. A lot of people have fallen victim for this scam. During our investigations, we discovered the website has a handful of drawbacks that shouldn't be ignored.
Is Tagandchill.com Legit?
No. It is not. The Netflix tagger job website TagAndChill.com is 100% a scam. Unfortunately, it is not possible to land a job as a Netflix tagger using TagAndChill com because the entire website is dedicated to one thing and one thing only: stealing people's data. There are handful of drawbacks attached to it.
Recently Registered:
Tagandchill was recently registered this November 2022. It is not even up to six months old. This is common with most fraudulent websites.
The Website Has Zero Customer Support
The website's has failed to provided a Contact Us Information. All efforts to contact the customer agent has been futile as our mails were not delivered.
Lacks Security Measures:
The website isn't risk-free, it isn't secured with McAfee or Norton. The website is vulnerable to hackers who can tamper with customer's personal and financial details.
How To Easily Spot a Scam Website
Check the Domain age – How old is the website? (You can do so by visiting who.is)
Physical Location – Does The website provide return address? If Yes (Copy the address and paste on your browser. Google map would show if it is a real warehouse address or a residential address)
Check Reviews – Are there customer reviews online? (It is advised that you sit it out if there are no customer reviews of the store. However if you're not patient enough to wait you can send a mail to us to verify if the store is legit)
Social Media Presence – Do the social media icons work? (A lot of fraudulent websites provide social media buttons but they don't work. It is advised that you check if the buttons really take you to the store's social media page)
Conclusion:
Tagandchill located at Tagandchill.com is a fraudulent website that tries to copy Netflix company and trick unsuspecting individuals into launching it. However, the website was recently registered and it is currently closed. Therefore, we advise individuals and job seeker to beware of this scam and its likes.
Have you been scammed?- Do This
Shopping from this store exposes customers to the risk of hacked credit card and overcharged fees. Also, customers would either receive an inferior item, a different cheaper item, or nothing at all.
Therefore, it is advised to file complaints to your bank and request for a new credit (debit) card. On the other hand, if you used Paypal as a method of payment, you should document (screenshot) the transactions for future purposes.
Yes, it is true that online shopping has made life easier, however when ordering things online check out the following-
How old is the website? Does it provide return address? Are there customer reviews online? Do the social media icons work?
Author Profile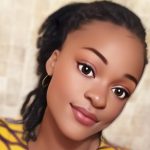 Scholar is a scam detector whose contents pinpoint the numerous drawbacks of fraudulent websites. She spends her free time reading books.