Do you have a tag on your skin? Are you looking for a product to get rid of it? You're not alone! I also found an Ad for Super Luxe Skin Tag Remover and I've brought you my honest review of it.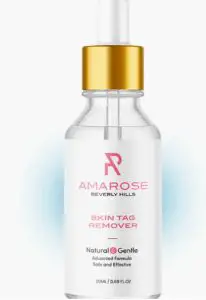 Super Luxe Skin Tag Remover 2023
According to what's written on the package, it is a  a natural, non-invasive solution for removing skin tags. It consists of an all-natural, unique composition that is non-invasive, painless, and suitable for all types of skin. So it removes moles and warts without leaving blemishes and marks.
This quick-acting liquid solution that is administered topically to the afflicted areas and may provide visible benefits very fast following administration.
How To Use-
Firstly, clean the area using a good quality soap and water solution.
Make sure that you remove all the dirt
Apply Super Luxe skin tag remover in a circular motion for few seconds
This should be done twice a day
My Experience Using Super Luxe Skin Tag Remover
My order took two weeks to be delivered. It arrived in a container that says Amarose Skin Tag remover instead of Super Luxe Skin Tag Remover. After one week of applying twice daily, my skin tag developed a scab. According to the product direction, I stopped applying the skin tag remover immediately I noticed the scab.
After one week, the tag broke naturally. However, it didn't break totally. The jagged end was still there, and is still there even after three weeks. In the case of warts and moles, I really can't say if it can actually get rid of them.
What I Like About This Skin Tag Remover
It is easy to use.
Suitable for both male and female
Pain free removal of skin tag
Odorless and clear
I didn't develop any allergic reaction when using it
What I Don't Like
Just like my experience, there are some negative reviews online from real users (Don't let the sponsored posts deceive you)
The claims made by this product are not totally true
Would You React To The Ingredients in Super Luxe Skin Tag Remover?
Super Luxe contains the following ingredients;
Tea Tree Oil, Lavender Oil, Frankincense Oil, Paraben, Sulfate, and Artificial Fragrance-Free & Vitamin E.
If you react to them, please stay away as you might have an allergic reaction.
Conclusion:
Super Luxe Skin tag remover claims to to be a skin-blemish removal solution for all types of skin tags. However, you shouldn't have high expectations when using it. My experience wasn't totally satisfactorily; the skin tag didn't completely break off.
Have You Been Scammed? Do this!
Have you been Scammed? Here are some things to do to get your money back.
Contact your bank and and file complaints also request for a new debit card. If you used Paypal as a method of payment you should document the transactions for future purposes, you can do this by keeping a screenshot.
In as much as online shopping has made life easier and simpler, you should be careful when ordering things online to avoid the risk of a hacked credit card and overcharged fees. Before ordering things from an online store check out the following; reviews, return address, its customer support, etc.
products that we've reviewed.
Author Profile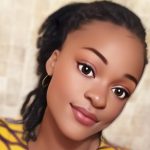 Scholar is a scam detector whose contents pinpoint the numerous drawbacks of fraudulent websites. She spends her free time reading books.