Are you looking for a foaming powder cleaning product that returns the sparkle back to your toilet bowl? Are you considering buying Splash Toilet Cleaner to make the job of cleaning the toilet easier and faster? Don't do that yet. Go through this Honest Review to find out if it really works or a sham.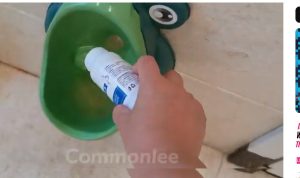 What Is Splash Toilet Cleaner All About?
Splash Toilet Cleaner is a cleaning product that easily dissolves stubborn rust, calcium, and limescale even below the waterline while eliminating odor and deodorizes with fresh a scent. It is a foaming powder cleaning product that returns the sparkle back to your toilet bowl. Splash Toilet Cleaner uses the power of foam to break down hard stains and leave your toilet bowl pristine and white, just like when you bought it
Furthermore, Not only is Splash Toilet Cleaner is an excellent toilet cleaner, it's great for cleaning your floors, drains, sinks, washing machine, all kinds of pipes, tiles and other difficult to clean places
Ingredients: Formulated of citric acid, baking soda, surfactant, active oxygen.
How To Use:
Wear rubber gloves
Open The pack carefully
Squirt generously on stains and let soak.
Brush and flush clean.
Rinse brush.
Repeat if needed
Sounds interesting right? But are these claims true? keep reading to find out!
Is Splash Toilet Cleaner Scam Or Legit Toilet Cleaner?
Splash Toilet Cleaner is not a legitimate product. It is just a disguise to lure and defraud unsuspecting individuals.
Notably, there are tons of negative reviews on Trustpilot about the product. Showing that the customers were totally dissatisfied with the product.
See what customers have to say –
Order never received but they are very slow at returning my money. Ordered on 15th January 2023 and said money would be returned to my account in 10 days from the 15 Febraury – still no sign of money even after multiple emails.

Patricia Jenkinson
If I could give a 0 I would bought the product as it advertised it was supposed to foam up and clean. Well I used it as per the instructions and it didn't foam up it just sat there I left it for the first time 30 minutes then an hour still the same it did absolutely nothing. DONT WASTE YOUR MONEY and the company should be held for false advertising. I will never be sucked into buying products from the internet again.

Carol
Total SCAM! This product does not work AT ALL. Nothing but blue colored water.
Requested a refund but since their refund policy requires the product to 'unused and in original packaging" expect this is their loop hole to not refund. We'll see.

KFenton
Claimed Benefits
Thick, powerful fast acting rust, lime and calcium stain remover
Great for use on tubs, toilet, sinks, showers, faucets, appliances and exterior surfaces
Septic safe
Offers 50% discount.
Some Inconsistencies:
It does not remove all stains as claimed.
comprehend how to use it.
It has tons of negative reviews online about the product.
It is pricey.
Conclusion:
Splash Toilet Cleaner claims to easily dissolves the toughest hard water, rust stains and calcium deposit. However, the product does not remove all stains as claimed. Most customers that used the product were totally dissatisfied with it. Therefore, potential customers should tread with caution.
Click here to see other products that we have reviewed.
Author Profile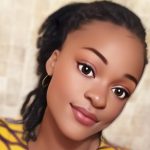 Scholar is a scam detector whose contents pinpoint the numerous drawbacks of fraudulent websites. She spends her free time reading books.