Shoponix located at shoponix.co.uk does not look like a scam. We were able to verify their VAT NO: GB 332667692, using the European Commission's website (ec.europa.eu).
About Shoponix UK
Shoponix is located on – shoponix.co.uk
This store provides the following contact info-
Address- SHOPONIX LIMITED, UNIT 12, ETON BUSINESS PARK, ETON HILL ROAD, MANCHESTER, M26 2ZS 
Company Reg NO- 12097233 
Company VAT NO- GB 332667692
Is Shoponix Legit? or Scam
Shoponix does not appear to be a scam. However, if you have any information about this online store, please leave it in the comment section below. Have you shopped from Shoponix UK? Do you have friends that have shopped from the store? What are the experiences, please comment below
Author Profile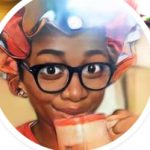 Wendy is a fraud fighter whose contents mainly target online scams. Her investigations have appeared on Itisreviewed,and elsewhere. She spends her free time reading novels, binging on Netflix, and listening to hip-hop.