Does Soap Cover grey coverage bar shampoo really work? Is It Scam or Legit? Read this review to find out everything you need to know about Soap Cover anti-gray shampoo.
With online scams springing up every day, we have taken the responsibility of reviewing products, stores, websites e.t.c in order to save you from making wrong decisions.
Our Review of this product serves as an eyeopener. We hope it meets you well, and on time.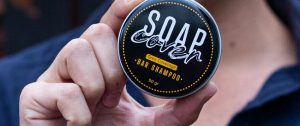 Soap Cover: What is it?
It is a bar shampoo that removes gray hair after three washes. On the official website of Soap Cover, we're told this product does not contain any harmful chemicals such as hair dyes, SLS, Paraben, Phosphate and Sulphur. However, there's no ingredient list as that shows what the product really contains. Yet, we're made to believe that it is free from toxic chemicals.
How to Use
Apply Soap Cover on your hair
Apply pressure so it gets foamy, during your shower routines.
Rinse
Use as many times daily
According to the website, with this method, you should expect results in three washes.

Hmmm, quite interesting.
What we like About Soap Cover Shampoo
It contains organic formula
It's eco friendly
has a nice fragrance
What we Don't Like
The claims on the website are fake. It isn't endorsed by Glamour and Men's Health
It isn't available on Amazon
We didn't see any change even after using it for three weeks.
The 60 days money back guarantee is fake. We couldn't get a refund for our unopened bar even though it wasn't up to a month we bought it.
Reviews and Complaints
Lots of users have left reviews showing they were totally dissatisfied with the outcome. Dallas and others who used it, confirmed the product does not help with gray hair removal.
See what Users have to say about Soap Cover –
It's a total scam. Try to call them. It's some punk in his basement in Indonesia that you can't understand and he has dogs barking in the background and it's a horrible staticky connection. He called me back from a +44 number. So unprofessional right from the get-go. Save your money!

John
Another waste of money product. Have used it several times, followed the directions and NOTHING. I'm still gray. There's not even a hint of color or darkening. Why do I keep falling for these scams? Hope they go out of business and loose their shirts in the process.

David Keind
Does Soap Cover Bar Shampoo Really Work?
No, it doesn't really work as claimed. On fortyreviews, there are a handful of bad reviews from users. According to users, it doesn't work, even after using it for more than three weeks.
Meanwhile, the 365 days money back guarantee on the website is false. Customers have to have to pay return shipping which is almost equivalent to the cost of the bar. This shows the manufacturers are not genuine.
Conclusion
Soap cover appears to be an average shampoo for grey hair coverage. Just like Silky Skin, users might have varying results. Some users saw changes after using it for few days, while others didn't notice any darkening of gray hair even after using it for a month.
Have you used Soap Cover? Did it work for you? Please share your review in the comment section!
Author Profile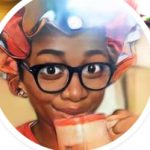 Wendy is a fraud fighter whose contents mainly target online scams. Her investigations have appeared on Itisreviewed,and elsewhere. She spends her free time reading novels, binging on Netflix, and listening to hip-hop.