The Post Foods Cereal class action lawsuit is real. You're eligible for the $15 million settlement if you bought the Post Cereal for household consumption between Aug. 29, 2012, and Nov. 2, 2020.
With online scams springing up every day, we have taken the responsibility of reviewing products, stores, websites e.t.c in order to save you from making wrong decisions.
Our Review serves as an eyeopener. We hope it meets you well, and on time.
What You Should Know About Post Foods Cereal Class Action
The class action lawsuit was filed in 2016 by two Post cereal customers who said Post labeled its products healthy when the products contain high added sugar content. The products include variety of sizes and flavors of the following cereals –
Post Raisin Bran
Post Bran Flakes
Selects [Discontinued after 2016]
Great Grains
Honey Bunches of Oats
Honey Bunches of Oats Granola
Shredded Wheat [Discontinued after 2018]
Alpha-Bits
Golden Crisp
Honeycomb
Waffle Crisp
You can see more here.
The defendant on the other hand, has denied all allegations of wrongdoing and maintains the claims on its packaging are true. A fairness hearing will be held June 23, 2021.
How To Make A Claim?
It is quite simple!
In order to partake in the $15 million settlement agreement, you need proof of purchase. This includes – Receipts, purchase orders, invoices, or other documentation showing the product that was purchased, the date of purchase and the quantity purchased.
However, if you don't have any of the needed proof, you can still file a claim. You will be subject to per-product caps based on an average use of four boxes per month. Claims must be submitted online or postmarked by May 19, 2021.
NOTE – If you do not qualify for this settlement do NOT file a claim. you are submitting your claim under penalty of perjury,
FILE A CLAIM HERE
How Much Will You Receive From The Post Foods Cereal Lawsuit?
If you have submitted valid claims you'll receive cash of $14.28 via PayPal, Venmo, or a prepaid MasterCard. However, the actual amount will depend on the number of claims made and each claimant's purchase history.
For more details, you should read the distribution details here.
Author Profile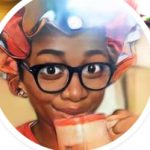 Wendy is a fraud fighter whose contents mainly target online scams. Her investigations have appeared on Itisreviewed,and elsewhere. She spends her free time reading novels, binging on Netflix, and listening to hip-hop.