Nowhump.com is a hookup website for adults. However, it is not safe place for your use. This is because once you visit the site, it redirects or takes you to a lot of spammy websites that asks you to sign up for their services.
These websites display annoying popup messages and continuously ask for personal information. At some point, you would get stuck in a loop and wouldn't know how to exit the website.
Before you think of visiting nowhump.com you should know this; Spam websites are dangerous because they can be quickly created by anyone. And, when you submit your personal and credit card information on those websites, you do not know who is receiving it, which can lead to identity theft or your credit card information being used fraudulently.
Author Profile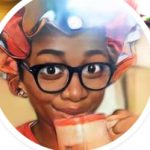 Wendy is a fraud fighter whose contents mainly target online scams. Her investigations have appeared on Itisreviewed,and elsewhere. She spends her free time reading novels, binging on Netflix, and listening to hip-hop.