Looking for a super car scratch remover? Do you want to buy Nano Sparkle Magic Cloth from trynanosparkle.com or Amazon? Read this review to find out what users think about this car stain remover.
Our Review serves as an eyeopener. We hope it meets you well, and on time.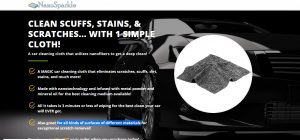 What is Nano Sparkle Cloth?
Nano Sparkle Cloth is a scratch remover cloth for car scratches, stains, dirt, and other blemishes. Made with microfibers, metal powder, and mineral oil, it creates the best cleaning medium
One of the best feature of NanoSparkle cloth is that it leaves no trial when being used to on car.
Meanwhile, the official website for this product is trynosparkle.com
Features
Made with nanotechnology and infused with metal powder and mineral oil
Takes just 3 minutes or less of wiping
Ideal for all kinds of surfaces of different materials 
Things You Should Consider Before Buying NanoSparkle Magic Cloth
Does Not Work as Advertised
The advertisements online claim you can remove all car scratch of whatever kind, but this is not true. NanoSparkle only works on lighter surface scratches. Scratches below the surface of your car's clear coat doesn't get wiped off, and you may do more damage trying to rub it off. Meanwhile, lighter scratches can be removed with any name brand polishing compound. So this shows NanoSparkle is not a magic product as it is being called.
Fake Money Back Guarantee
The company offers a 90 days money back guarantee that is in fact a sham. Customers were unable to return their order or get a refund. Rather they were offered 55% of their money.
Do not waste your money on this product. I tried to use it and it just made the scratches on my car worse! When I emailed their customer service to address the issue, their reply was quite rude and didn't address my concerns. They told me I couldn't have a refund 

Michael
Nano Sparkle Cloth Review
On Trustpilot, 67 of this cloth users have left two star ratings for the product. This shows Nano Sparkle Cloth or Nano Magic Cloth is an average product per se. One user has this to say –
Doesn't work. I tried so many times to take off scratches, nothing came out. it is a sham. when you are trying to buy they keep showing you how many people bought, it is all marketing.

Atul
Is Nano Sparkle Cloth a Scam?
NanoSparkle Cloth or Nano Magic Cloth is not a scam per se. However, the company uses deceptive advertising to make people believe the cloth works wonders. It only works on minor surface scratches, and not on all scratches.
Summary
Nano Sparkle Car Scratch Remover has a couple of flaws. Reviews shared by customers show that the cloth doesn't work on all kinds of car scratches. In some cases, it made it worst. This shows it's not an awesome product as claimed.
Have you bought NanoSparkle? What are your experiences so far? Please share on the comment section!
Prefer to do so anonymously? All you need to do is go here >>>> Fill The Form
Author Profile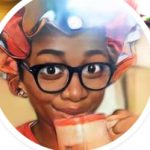 Wendy is a fraud fighter whose contents mainly target online scams. Her investigations have appeared on Itisreviewed,and elsewhere. She spends her free time reading novels, binging on Netflix, and listening to hip-hop.