Nandos Platters Club located at Nandos.co.uk-craving.club is a fraudulent website that is operated by online scammers whose sole aim is to dupe you.
Don't attempt to purchase anything from the website as they would either dupe you or tamper with your information.
If you have already submitted your financial information on Nandos.co.uk-craving.club , you should contact your bank for help. That way, drastic measures would be put into place to safeguard your bank account.
Author Profile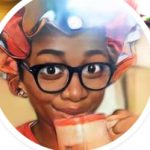 Wendy is a fraud fighter whose contents mainly target online scams. Her investigations have appeared on Itisreviewed,and elsewhere. She spends her free time reading novels, binging on Netflix, and listening to hip-hop.