Lulutox Detox Tea Reviews 2023 – Everything You Need To Know!
Have you come across Lulutox Detox Tea? Are you looking for genuine reviews in order to know if it really works for debloating and weight loss? Can you get your desired body size by simply drinking this detox tea? Read this review to find out my result after using Lulutox Detox Tea for 3 weeks.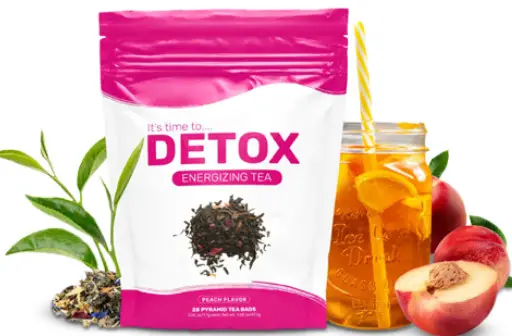 Lulutox Detox Tea; What Is It All About?
Like the name indicates, Lulutox is a tea that helps the body get rid of toxins, burn fat, and improve your well being. So, it works this way – reduce your belly bulge caused by bloating. Meanwhile, the tea allegedly contains 13 long-used unique ingredients which helps you beat your cravings, flatten your tummy, and make you experience improved weight loss.
How To Drink
 Boil 8 oz. of water
Dip the tea bag for 5-7 minutes in hot water
Enjoy the tea (can be used with ice)
Unboxing and Testing:
I stumbled on an Ad for the Lulutox detox tea on TitTok. There was a before and after picture of a lady who had taken the tea for jus two months. However when I visited the website 'lulutox.com' I realized that some of the before and after pictures look too good to be true
Still, I was curious, so I ordered for two boxes myself. Two weeks later, it arrived. One thing I noticed when taking my first cup of Lulutox, was that it has a minty flavor. Meanwhile, the caffeine in it wasn't too strong or light. It was just mid-way. Generally, it wasn't much different from the green teas and black teas I took in the past. However, the result was quite surprising; my constipation disappeared, and I was able to reduce my daily consumption of snacks.
Does Lulutox Detox Tea Really Work for Weight Loss?
It works, but not as advertised. After three weeks of taking the detox tea, I didn't notice any change in my body size. At the end of the third week, I still weighed 98kg which was my initial weight. However, my belly size reduced 1 inches. I believe this is because I no longer suffer bloating, all thanks to Lulutox detox tea.
Would I recommend Lulutox to you? Yes, but not as a weight loss remedy. Forget whatever claims you see on the website, you can't lose significant weight by simply taking this detox tea. In fact, the claims made by the manufacturers are not real. Lulutox detox tea has also not been featured on Allure, People, Fox, Elle, and NBC. Whatever you see on lulutox.com is pure marketing strategy. Don't expect miracle when you take this detox tea.
Why?
According to medical experts, there are no clinical studies proving that detox tea are a good tool for weight loss. It's absurd, actually, that companies can make these claims at all. The same is true for the other ingredients in these supplements: no food, drink, or supplement burns fat or raises metabolism high enough or long enough to achieve significant weight loss. 
So No, Lulutox detox tea does not really work as claimed. It can not help you reduce significant weight. It can only you get rid of constipation and make you a little less hungry.
What I Like About Lulutox Detox Tea
It's quite affordable
Contains little amount of caffeine
Helped get rid water fat
Gave my abdomen a slimmer, flatter look.
What I Don't Like
False claims by the manufacturer
Failed to grant the 30 days money back guarantee
I only lose 1 inch in my waistline after taking the tea for 3 weeks
Better Alternatives To Lulutox Detox Tea
Cardio Exercises
Adding cardio to your routine is one of the most effective ways to quickly increase weight loss. For best results, try to fit in at least 20–40 minutes of cardio daily — or about 150–300 minutes per week. Walking, jogging, boxing, biking, and swimming are just a few forms of cardio that can boost weight loss fast.
Cut Down on Refined Carbs
 Replace refined carbs like white bread, breakfast cereals, and heavily processed packaged foods with whole grain products like quinoa, oats, brown rice, and barley.
Monitor Your Calorie Intake
Counting calories can keep you accountable and increase your awareness of how your diet may impact your weight loss. In order to lose weight, you need to use more calories than you consume, either by decreasing your calorie intake or by increasing your daily physical activity.
Eat More of Fiber & Protein
Fiber is a nutrient that moves through your body undigested, helping to stabilize blood sugar, slow stomach emptying, and keep you feeling full longer. Meanwhile, increasing your intake of protein can help you lose weight by reducing your appetite and cutting your calorie consumption.
Conclusion:
Just like Genebele Patch, Lulutox appears to be a fad weight loss detox tea. It's not possible that you'd burn out fats just by taking the tea. As far as we are concerned, the only effective way to burn out fats and maintain a healthy weight is by dieting and working out.
Author Profile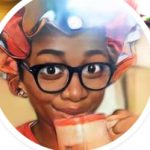 Wendy is a fraud fighter whose contents mainly target online scams. Her investigations have appeared on Itisreviewed,and elsewhere. She spends her free time reading novels, binging on Netflix, and listening to hip-hop.