Beware of fake websites offering up to 80% clearance discount for Lowes unclaimed orders last years. It is a scam! Read this detailed review on how the scam works, and how to know a fake or real Lowes store.
At the moment, thousands of people have reported suspicious websites claiming to sell Lowes unclaimed orders. These fake websites are often seen on Facebook Marketplace, and even on sponsored ads, selling storage sheds for as low as $66.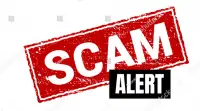 So far, the following websites have been reported for fraud;
starskw.com
jqfyst.com
gyybwg.com
hspsw.com
fqnxx.com
fjjpw.com
wkkcf.com
jkqzs.com
And so many orders. The fake stores were created by scammers to lure potential victims with ridiculously low prices on storage sheds.  Anyone who orders from these fake stores will have their personal and credit card information stolen. They'd also receive a debit alert, but never get the items paid for.
How To know if it is a Fake or Real Lowes Online Store
First of all, the only legit Lowes website is Lowes.com. This website has been operating for years, and it even has a blog and forum. However, because there can be middle sellers, like the sellers we see in Amazon, use the following tips to find out if an oculus store is genuine or shady –
Too Good To Be True Prices
This is the biggest tip-off that a retail website is a scam. If the price is so low that you're already having doubts, it is clearly a scam. Discount on all merchandize is one of the warning signs you shouldn't ignore. Like, Don't!-
No Business Address
No mention of the store's physical location anywhere on the website? Looks suspicious but not surprising. Fraudulent stores and anonymity go hand in hand. Meanwhile, even if the store has mentioned a physical address, you should verify if it's real. How? Simply copy the address and paste it in your browser. Most times, the address is that of a family home, or it doesn't even exist.
Poor Customer Support
The website does not provide an email or phone number? Bro, you need to take a walk. This doesn't look good. It really doesn't!
Low Trust Score
What is the website's trust score on Scam Detector? Is it 1%? Bro, your heels should be behind you now. How old is the website? Below a year? Damn! run fassterrrr!
Fake Social Media Icons
So there are are Facebook, Instagram, Pinterest and even YouTube buttons on the website, but wait…… do these icons direct you to the website's social media pages? It doesn't?
Laughs in baritone! It is about to go down now
How Does These Fake Websites Work?
These dubious sites use the brand logo and website design of the real Lowes website to deceive buyers. So what happens when you make a purchase?
You'd get debited but you wouldn't receive a confirmation email or email containing the order's tracking number.
Just like IGoodGames, BlackFridayGameLive, Clarkscanada, GreenworksOutlet, and other suspicious sites, customers wouldn't receive the items they ordered.
Unreliable websites like the ones mentioned above are not safe to shop from. This is because shopping from this store expose buyers to the risk of hacked credit card and overcharged fees.
If you you been ripped off by this store you should make a complaint to your bank and request for a chargeback immediately. It is also important that you change your credit card info or get another credit card.
It is true that online shopping has made life easier, however when ordering things online check out the following-
How old is the website? Does it provide return address? Are there customer reviews online? Do the social media icons work?
Always remember you can get the items from trusted sellers on Amazon, like the ones provided above. One of the advantages of shopping from amazon is the return policy. You can always return your items and get your money back if you are not satisfied with your order.