Does the Ice Beanie Shark Tank really relieve migraine naturally or is it a useless migraine hat? Read this review to find out!
With online scams springing up every day, we have taken the responsibility of reviewing products, stores, websites e.t.c in order to save you from making wrong decisions.
Our Review of this product serves as an eyeopener. We hope it meets you well, and on time.
What You Should Know About Ice Beanie
This migraine relief hat was manufactured by Nick Lamb a surfer, after he allegedly suffered agonizing headaches following a surfing accident.
He tried different products- pills, ice, but nothing really worked. Frustrated or motivated (whichever you choose!) he set on the mission to design a beanie that could eliminate stress, headaches, concussions, and anxiety related to or induced by migraines or headaches.
Sounds wonderful right?
But how would a beanie hat do all these?
How Does Ice Beanie Work? Is It Legit?
Basically, as the name implies, Ice beanie is a 'hat' with some cooling effect. It takes advantage of cryotherapy in order to relieve pain. Simply put; it uses the powerful combination of 'Compression Cold Therapy'.
So, how do you use it?
You just need to put the beanie in the freezer for at least 30-40 minutes. and voila! it's ready to be used. Now picture yourself wearing this ice beanie. Imagine the cooling effect!
You don't have to deal with the muscle strain that comes with holding ice packs to your head. Neither do you have to worry about compressions, pills, and about a hundred other things.  
Customer Reviews
We've been able to get some ice beanie Amazon reviews, and – (holds breath) the average rating is between four stars!
Honestly, we were not expecting such amount of positive reviews both on Amazon and  icebeanie.com customer reviews.
This is because often times, when a product sounds too good to be true, it doesn't turn out to be true. We've seen this work out many times with a lot of products we have reviewed.
For majority of icebeanie users, it worked like a charm and helped relieved migraine, headache, neck pain, and other related discomforts. This product has a high rating. And to further add credibility, the owner also appeared on the shark tank (an entrepreneurial themed reality TV show)
Should You Buy Ice Beanie Shark Tank?
YES! you should.
It is true that no one likes Salesy reviews as they often hide the truth about a product. But honestly, the ice beanie is worth every cent in the $34.99 which is the price.
We highly recommend buying icebeanie if you are suffering from debilitating headaches. You can also buy it for a loved one as you will be doing them a huge favor. 
The product is available on the official ice beanie website icebeanie.com, however you'd likely experience shipping delays due to high demand and inclement weather at the shipping facility in Texas.
Author Profile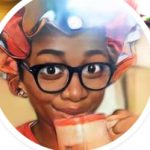 Wendy is a fraud fighter whose contents mainly target online scams. Her investigations have appeared on Itisreviewed,and elsewhere. She spends her free time reading novels, binging on Netflix, and listening to hip-hop.