Shopping online can be so exciting and enjoying but one thing that is not so great about it is hunting for clothes, playing the guessing game of finding the right fit could be very difficult. That gorgeous dress may have looked amazing on the model, but how sure are you that it will look good on you too? Go through this article to know the tips that will enable you buy clothes that will suit you.
Tips To Enable You Buy Clothes That Will Suit You:
Measure Yourself:
A size 4 in one brand may feel like a size 6 in another, so it's important to go by your measurements rather than your actual dress size. Measure your bust, waist, and hips. You can do that using a tape.
Read Up The Website Sizing Information:
 Every clothing retailer has a section of their website devoted to sizing information, some manufacturers simply fit larger or smaller, so don't rely on the dress size until you've read though the information on the website and determined which size would fit your measurements best.
Know The Type Of Clothes The Website Sells:
Some websites sell clothes for younger women while some sell for older women. When you know the type of clothes the website sells, it will enable you to go for the best website that has your preferred type clothes.
Document:
Enter the brand and the size you wear into a simple Word document on your desktop. Keep a running list so that when I'm shopping online again.
Conclusion:
 Since sizing, brands, and fit can vary, always follow the above mentioned tips to to enable you choose the clothes that will best suite you.
Author Profile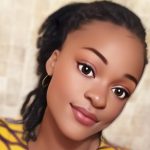 Scholar is a scam detector whose contents pinpoint the numerous drawbacks of fraudulent websites. She spends her free time reading books.