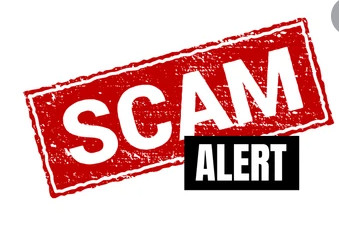 Thirdly, the email claims I only need to answer three questionnaire survey in order to win Stanley Tools set. However, when I finished answering the email, I was told to provide my credit card details in order to pay for shipping.
This is where the scam comes in
By providing my credit card information, I gave access to my bank account. Luckily, my bank was able to stop the multiple unauthorized charges before it became successful. However, a handful of people were not that lucky. Aside from being debited for shipping fee, they had unknowingly fallen for a subscription scam. Once they made the payment, they get automatically charged $9 every month for accessing the website.
This kind of scam is not new. It is a typical bait and switch scam, where scammers lure you in with giveaway or freebies but then trick you into signing up for a subscription. You wouldn't discover this if you don't read the tiny prints during your order & payment. In the end, instead of shipping fee, you're paying for an online magazine subscription. You will be debited from your credit card monthly.
The Different Kinds of Harbor Freight Winner Scam Email
The scam email comes in the following format; a confirmation, notice, receipt for a giveaway, a promotion, contest, or "answer & win" survey offer. The prize can either be a DeWalt Power Station, 170 Piece Stanley Tool Set, Husqvarna AutoMower, or even a Craftsman Generato. The key thing to look out for is the link attached to it. Does it end with @harborfreight.com? Of course in these cases, it doesn't!
Also, the email address it comes from is a dead giveway
What To Do If You Fell For The Scam
If you fell for the Harbor Freight Tools Winner scam email, there's no need to panic. The first thing you should do is clear your browser cookies, then you can use your phone's anti malware tool to scan for any virus. You should also enable two-factor authentication. Don't know how to do that? follow the steps written here or Search Google for how to do that. Take extra measures to ensure the scammers can't get in. Thirdly, If you've already shared the link to your friends, you should call or chat them up telling them it's a scam and not real Amazon giveaway.
Meanwhile, if you've already submitted your personal or financial information, you should call your bank or credit card company and block your credit card. Meanwhile, if you gave the scammers any access to your Paypal, Venmo, Cash App, Zelle, etc., contact the company and secure your account.
See similar Giveaway scams – Amazon Package Loyalty Reward, UKPepsi Lottery Scam, Eyeverify, Bath$Body Coupon, Amazon Airpods Raffle Scam, and many more.
Author Profile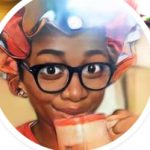 Wendy is a fraud fighter whose contents mainly target online scams. Her investigations have appeared on Itisreviewed,and elsewhere. She spends her free time reading novels, binging on Netflix, and listening to hip-hop.