Do you've financial troubles? Are you considering taking a loan from Green Arrow Loans? DON'T do that yet! It's important that you read this detailed review before making the decision to borrow from Green Arrow Loans. As a credit analyst, I've taken my time to provide crucial information about this loan company.
Green Arrow Loans: How It Works
Green Arrow Loans is a short term personal loan lender which provides amounts from $200 to $1,000 to loans applicants in the United States. The lender is web based (greenarrowloans.com) and has been operating since 2015. It works this way; approve and give loans to borrowers, then collect the interest & loan in installments.
One of the interesting things about this loan lender is that they offer loans without credit check. Applicants only need to agree to basic identity verification. Viola! The applications are processed quickly, and funds are dispersed via ACH. But is this safe? Is it licensed? Are customers pleased with Green Arrow loan? continue reading to find out!

How To Apply For Green Arrow Loans
Application is quite simple, you only need to login or register on greenarrow.com website and make a loan application by filling in the form available. The following information are what you need when applying;
Requested loan amount
Full name and address
Social Security number
Phone number
Date of birth
Email address
Identification verification
Employer information and monthly income
Bank account information
After that, you'll get a mail approving or rejecting the loan request. If your loan is approved, the amount would be deposited into your bank account as soon as the next business day.
My Experience Borrowing From Green Arrow Loans
I applied for a loan of $500 from greenarrow.com After providing my bank details and other necessary information, I received an email stating that my loan request has been approved. I received the fund the very next day, after which my interest started counting.
First of all, I was impressed with the swift response and flexible repayment plans. However, their interest rate wasn't totally favorable. Meanwhile, it's quite startling that the full range of interest rates is not disclosed on the website.
8 Things You Need To Know Before Applying For Green Arrow Loans
For you to qualify for this loan, you need to provide evidence that you're employed & make at least $1000 monthly (This is why they ask for your employers details)
First-time customers can borrow no more than $300. Returning customers can apply to borrow up to $1,000.
Green Arrow does not permit loan extensions, renewals or rollovers (speaking with a customer rep does not help)
For swift response  you can reach Green Arrow Solutions by phone at 877-596-1340
 If you fail to make your payment on time, there's a late fee of $30
In cases of repaying earlier than the given time, there's no extra fee.
Your loan application wouldn't be approved if you live in either of these states; Arkansas, Colorado, Connecticut, Georgia, Maryland, Minnesota, Montana, New Hampshire, New York, North Carolina, Pennsylvania, Puerto Rico, Virginia, Vermont, Washington or West Virginia.
Green Arrow wouldn't help you build your credit. They don't report customers loan payments to the Credit Bureaus – Equifax, TransUnion and Experian
What I Like About Green Arrow Loans
It's licensed
Green Arrow doesn't do credit checks (You can apply and get a loan from them even if you've charge off in your account)
This lender has a 4.5/5 stars ratings on TrustPilot & Better Business Bureau
What I Don't Like
Very High Interest Rate ( loan of $300 can attract an annual percentage rate of up to 799%)
Doesn't report customers loan payments to the three major Credit Bureaus
Is Green Arrow Loans Legit?
From my experience, Green Arrow Loans is a legit short term loan lender. However, because of its high interest rate, it should be a last resort and for emergency situation. It should not be used for long-term borrowing.
Author Profile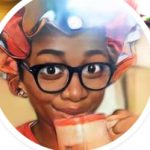 Wendy is a fraud fighter whose contents mainly target online scams. Her investigations have appeared on Itisreviewed,and elsewhere. She spends her free time reading novels, binging on Netflix, and listening to hip-hop.