Looking to buy Golden Revive Plus for your joint or muscle pains? This product by Upwellness has become pretty popular amongst people who are suffering from this issue.
In this review, I'll share with you my experience buying and using this medication and help you make an informed decision.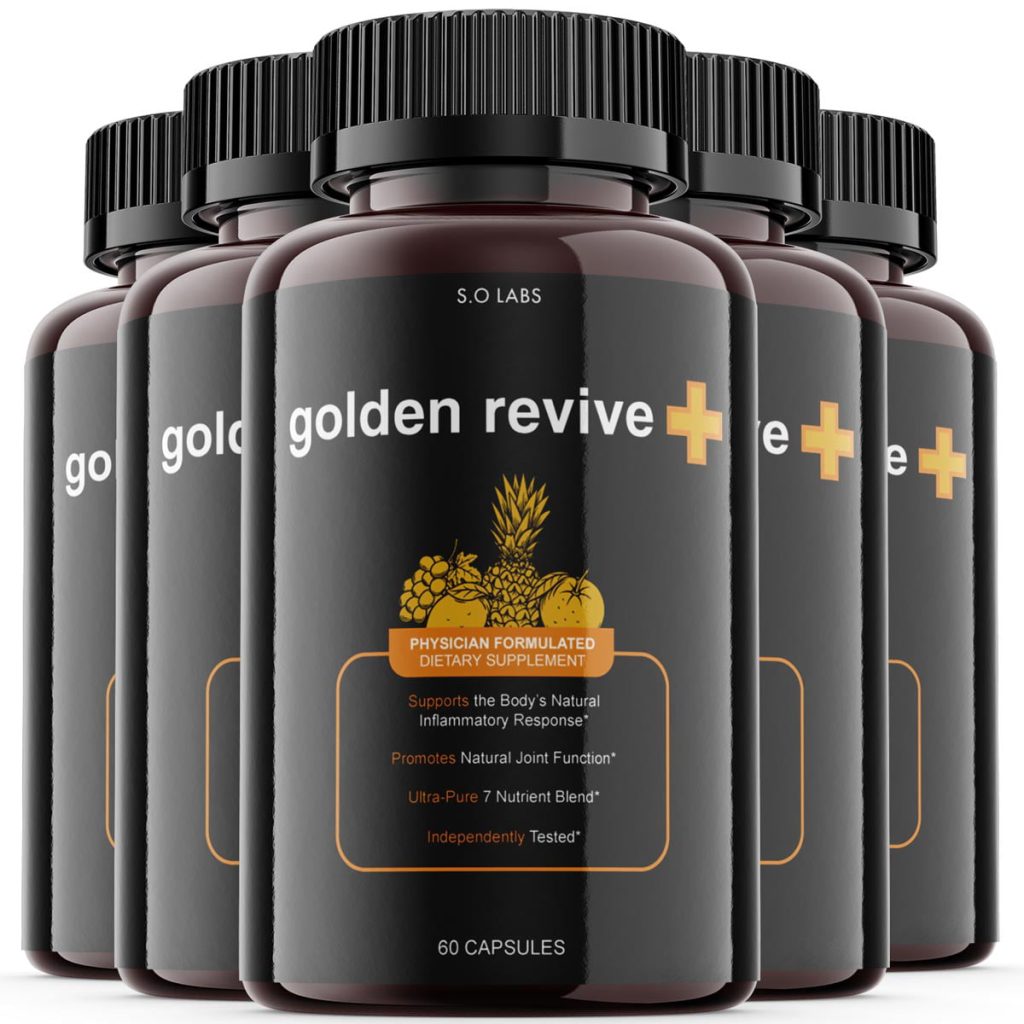 What Is Golden Revive Plus
Golden Revive Plus is a Joint and Muscle Care dietary supplement made by Upwellness an established healthcare company. This supplement is said to help with joint pains, fight inflammation and improve your blood pressure. But does it really work?
The ingredients i found inside include:
Quercetin: From plants, helps with allergies, blood pressure, and fights cancer.
Curcumin: From turmeric, fights inflammation.
Boswellia: Eases joint pain and arthritis.
Bromelain: Comes from pineapples, eases pain and stiffness.
Magnesium: Supports many body functions, fights inflammation.
Piperine: From black pepper, helps absorb nutrients, fights inflammation.
My Experience Using Golden Revive Plus for Joint Pain
I was pretty skeptical, I mean, my cabinet's practically a graveyard of failed pain relief stuff! Still, I bit the bullet and got Golden Revive Plus from Amazon even though it cost me a bit.
So, I've been at it for about a month now, and here's the scoop: My shoulder stopped bothering me. But my knees, well, they're still a bit of a hassle. They've eased up a little, but that pesky pain's still lingering. I'm going to stick with it, and if things start looking up, I'll be sure to give you an update.
Pros:
I've noticed less pain in my shoulder since taking it for a month.
It's helped calm down the pain in my knees a bit.
The fast relief was a pleasant surprise.
I feel like I have more energy to do things.
It's made my skin look a bit fresher and healthier.
Cons:
It was a bit costly for me.
My knee pain hasn't completely gone away.
There aren't enough independent reviews about it online
It took a little time to see noticeable results.

Benefits
Golden Revive Plus can make moving easier and reduce shaky motions. It provides fast relief for pain and can also help with chronic discomfort in the long term. It boosts energy, improves sleep, and makes your skin look younger with its nutrients and antioxidants.
Is Golden Revive Plus A Scam?
Golden Revive Plus is meant to help folks with joint pain and stiffness, but it's not a magic fix. It won't make your pain vanish right away; it's more of a supportive supplement. It helped with my shoulders but i didn't really see improvements in my knees.
Also, if Golden revive does not work for you, You can try other alternatives like Superbeets and Guardian Blood Balance. But just like Golden revive it may not work for everyone.
Where To Buy
You can buy golden revive plus from Amazon, Walmart or from their official website. However, hotdeals.com is currently giving a 20% discount when you order. The code is available on their website.
Conclusion
My experience with Golden Revive Plus has both good and not-so-good parts. The good: it helped my shoulder pain, gave me more energy, and made my skin look better. The not-so-good: it's a bit expensive, and my knee pain isn't completely gone. Overall i'll rate it 3/5.
FAQs
1. Where can I buy Golden Revive Plus near me?
You can buy Golden Revive Plus online from the official website or trusted supplement retailers.
2. Is Golden Revive available on Amazon Prime or eBay?
It's best to buy from the official website or reputable sellers for authenticity and quality assurance.
3. Does Golden Revive ship to Canada or New Zealand?
Yes, it often ships internationally, including Canada and New Zealand. Check the official website for shipping options.
4. Is Golden Revive safe to take?
Generally, yes, but consult a healthcare provider before starting any new supplement, especially if you have health issues or take medications.
5. How soon can I expect results with Golden Revive?
Results vary, but some notice improvements in a few weeks. Consistency is important.