Have you received a mail from GayMediaForum that tells you to confirm your registration'? Read this review to find out its legitimacy.
With online scams springing up every day, we have taken the responsibility of reviewing products, stores, websites e.t.c in order to save you from making wrong decisions.
Our Review of this text message serves as an eyeopener. We hope it meets you well, and on time.
Gay Media Forums Email – Scam or Legit?
We have been receiving mails from readers, bearing screenshots of mails claiming their profiles on GayMediaForum has been approved and they should confirm registration''
The mail goes like this–
Dear …,

Your profile on GayMediaForum has been approved. . Now all members can see your profile. Log in now and meet tons of exciting new people. .

Confirm Registration

You receive This email because you, or someone have created an account with this email address .

You are not logged in GayMediaForum?

Close This Account

Thank you,

|GayMediaForum®|
This looks so convincing, and might make you fear being hacked. Don't Panic! This review is going to show you how this scam works.
Gay Media Forums Confirm Your Registration Scam
Cybercriminals are attempting to harvest your email address by tricking you into responding to fake Gay Media forums email messages like the one above
Therefore, If you have received the Confirm your registration email from GayMediaForum kindly ignore the message. Do not respond with the word "unsubscribe". This is how cybercriminals harvest email addresses of potential victims and use them to scam or infect their victims' computers or mobile with viruses, spyware or other malware.
What Should You Do If You Receive Emails Like This
No matter how convincing it make sound, we advise you not to send money or personal information to anyone without searching online for reviews, or making enquiries either on Facebook or any other Social media network.
You can also send us a message whenever you notice anything suspicious.
Author Profile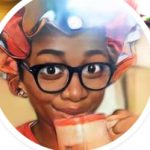 Wendy is a fraud fighter whose contents mainly target online scams. Her investigations have appeared on Itisreviewed,and elsewhere. She spends her free time reading novels, binging on Netflix, and listening to hip-hop.