Have you received a mail that says Experian reported some addresses incorrectly and that you can file a claim by January 30 to get up to $900? Do you want to find out if it is scam or legit? read this review to find out!
What is The Fraud Shield Settlement About
It is a mail informing people of the Lawsuit Against Experian Information Solutions. The lawsuit claims that Experian did not take steps to make sure it accurately reported certain Fraud Shield Indicators.
Is It A Scam?
No, it is not a scam. It is a genuine class action lawsuit against Experian Information Solutions, Inc. ("Experian"). Experian defaulted in the following;
 violated the Fair Credit Reporting Act when it: (1) incorrectly reported some consumers' residential addresses as high-risk or non-residential
did not have procedures to make sure that it reported Fraud Shield Indicators accurately (or correctly),
and did not stop reporting adverse information (that hurts your creditworthiness) after seven years.
Although Experian denies the three offenses, On April 27, 2022, the Court approved a Settlement in this class action that resulted in Experian making certain changes to its business practices. Sadly, that Settlement did not resolve all class claims brought against Experian.
After further negotiations, the parties agreed upon additional changes to Experian's business practices and resolution of money damages claims.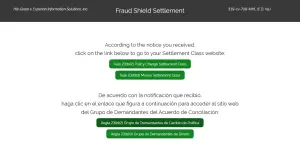 How To Know If You're Eligible For The Payment From The Settlement
You're inclusive in the settlement class and may be eligible for a payment from the Settlement if:
you were likely affected by Experian's reporting of certain Fraud Shield Indicators from July 1, 2018 through July 31, 2021; or
if you, from July 1, 2018 to July 31, 2021, contacted Experian to inquire about and/or dispute a non-residential or high-risk address indicator.
How Much Will You Get From The Fraud Shield Settlement?
The settlement will provide $22,450,000 to pay eligible Class Members, any court-approved attorneys' fees and expenses, Class Representative service payment; and administrative and notice costs. As a result of this It's impossible to tell how much you can get at this stage in the lawsuit, as the final payout will depend on the number of claims submitted and additional fees.
How to Submit a Claim
If you're eligible for the payout, you should submit your Claim Form online here.
Meanwhile see other class action settlement here
Author Profile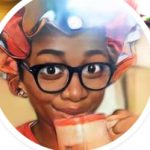 Wendy is a fraud fighter whose contents mainly target online scams. Her investigations have appeared on Itisreviewed,and elsewhere. She spends her free time reading novels, binging on Netflix, and listening to hip-hop.