Have you received a text or WhatsApp message allegedly from David Ritchie the Powerball winner of $1 million? Don't be deceived! It is a scam. Read this article to find out how this scam works, and how to avoid being a victim.
Since June 2022, scammers have been impersonating David Ritchie, by sending text messages that claim the recipients have been selected to receive  $20,000 from David Ritchie, the $1 million power ball lottery winner 2022.
This email goes like this-
My Derma Dream Microsculpt Reviews ...
Congratulations .. My Name is David Ritchie, the $1 million Powerball jackpot winning in Ooltewah, Tennessee .. I'm donating to 2 random individuals. If you get this message then your ## was selected after a spin ball. I have voluntarily decided to donate the sum of $20,000 to you as one of the selected 2, Kindly Text the agent in charge on this number 619-489-4703 Text him for and claim your winnings. His name is Dennis"
This look so convincing, and might make you think you are lucky. However, this is a scam! when we sent a mail to the email address we were given a telephone number to call. This is where the scam comes in;
The scammers asked us to send money, which they claim is for taxes, processing fees, delivery fee, or some other fee. The funny thing was that they want it to be in Bitcoin!
You know what happens when you make a bitcoin transaction right? It's untraceable. You can't track the person at the other end or make a complaint. This is why scammers always chose bitcoin.
No matter how convincing it make sound, we advise you not to send money or personal information to anyone. If you receive messages like this in the future, you should completely ignore it, and make a complaint to your local police. That way, they'd release a warning so other people wouldn't fall prey to the scam.
Legitimate lottery companies do not ask their winners to send money or personal information in order to collect their prizes.
How To Avoid Being a Victim To Scams
Emails and text messages are common vehicles for scams. Social media platforms like Facebook can be hacked as well, so use security precautions with them.
In order to keep your personal data safe and secure, follow these basic guidelines:
Kindly ignore any messages, voice mails or emails that seem too good to be true
Search online to see if there are reports or proofs backing a suspicious call or text
Never click on a link from an unknown or unsolicited sender. This includes links received in text messages and emails.
Report the call.
Beware of messages that your account is at risk. These might appear to legitimately come from a company you do business with, but often there are typos in the message.
Never give out your passwords, crypto wallet keys, or other sensitive information. This applies online as well as over the phone.
Author Profile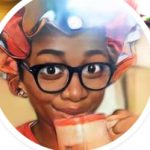 Wendy is a fraud fighter whose contents mainly target online scams. Her investigations have appeared on Itisreviewed,and elsewhere. She spends her free time reading novels, binging on Netflix, and listening to hip-hop.