Looking for Careerdigitized.com reddit reviews? Search no more! This review exposes everything you need to know about this career coaching website.
With online scams springing up every day, we have taken the responsibility of reviewing products, stores, websites e.t.c in order to save you from making wrong decisions.
Our Review of this website serves as an eyeopener. We hope it meets you well, and on time.
Career Digitized- Scam or Legit?
Career Digitized is an online platform with a simple web layout. According to the information on the website, they offer career coaches that will help tailor a career growth strategy that specific to your needs, skillsets, and industry.
Apart from career coaches, they specialize in writing resumes, cover letter, and reviewing Linkedin profiles to give it the professional look.
Do you want to get started with Careerdigitized.com ?
Is this platform what it claims to be? Is this website legit or scam? These and many more are questions I hope to answer with this review.
Searching For These Items? See Trusted Sellers
Why You Should Be Concerned About Careerdigitized.com
Working from home is the recent gold, and as a result of this, a lot of fake digital marketing agency keep springing up, with the claims of making you thousands of dollars monthly.
Career Digitized is likely one of such bogus digital marketing platforms. The aim to write cover letters, resumes, is just a click bait to make you visit their platform and consider registering for their 'Free' training.
So I registered for the training and received some mails. Entered the webinar, and who did I see? 'An Pei', an Asian guy that claims to make thousands of dollars working from home.
This was what happened-
I decided to visit An Pei Linkedin Profile here, and of-course I admired his stellar achievements so far. However, I decided to run a Google search Image on the profile image. And that was where I hit the dump!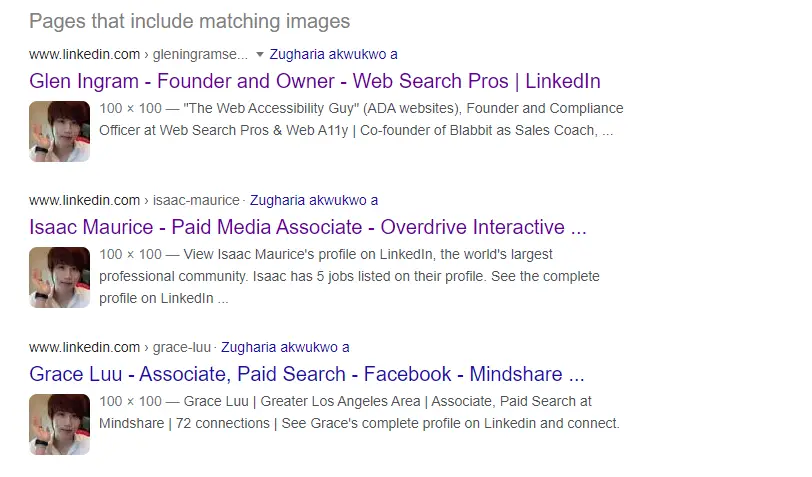 There are more than five Linkedin profiles that have used this same picture of 'An Pei' in the past. What this means is that 'An Pei' is a fictional name, and a paid actor.
Another thing I noticed about this platform, is that it has not bothered to provide a phone number or even an address. When I did a Google search on the company ' Luxian Digital LLC' the search results were all about Digital Marketing Scams. Don't you think Google is telling you something?
Digital Marketing Scams are pretty common these days. So how do you know one?
When I visited the official Facebook page of Careerdigitized.com, I noticed the page have been operating for as far back as June 2020. However, I stumbled on a comment that proved my suspicions correct. See Image Below.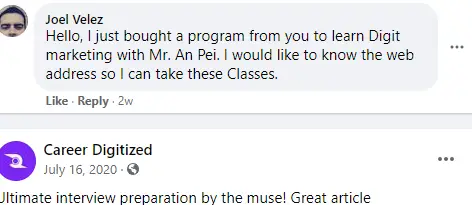 From the look of things, the 'Free Training' is just a hogwash. They'll entice you to buy a program. However, when you attend the webinar, would the contents be worth your time and money?
According to FTC, this is how online marketing scam works-
Guarantee that you can make a lot of money.
Promise that you can make money quickly and easily.
Use high pressure sales tactics, like saying you'll miss out if you don't buy in now.
I know you want to make thousands of dollars working from home. I wouldn't blame you if you were. Still, don't believe the hype! Promises like these are signs of an online business scam.
Author Profile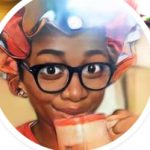 Wendy is a fraud fighter whose contents mainly target online scams. Her investigations have appeared on Itisreviewed,and elsewhere. She spends her free time reading novels, binging on Netflix, and listening to hip-hop.