In case you're thinking of ordering the Blast portable AC, we advise you not to do so yet. A lot of things don't add up about the product, the company, and the reviews online.
Read this genuine review to find out why the Blast Auxiliary Portable AC is not worth your money.
Blast Auxiliary Air Conditioner- Is It Worth It?
One of the reasons why this AC is the rave of the internet is because it is been sold for 50% discount. But when you dig beneath all the so called positive reviews online, you'd see that there are no genuine customer reviews.
The reviews online are sponsored reviews paid for by the company behind this product.
This was what led us to review this product. The online store offering this cheap portable Ac is getblastauxiliary.com. They provide the following contact details-
Phone (USA & Canada):  866 3351 618
Phone (UK & Ireland):  033 081 80915
Phone (Australia & New Zealand):  (02) 5133 5698
It is true that this website seems legit, however a lot of things don't add up.
What You Should Know About Blast Auxiliary AC!
Though there are lots of positive reviews about this portable air conditioner, they are not telling you the exact truth about the product. Below are reasons why you shouldn't think of buying Blast Portable AC –
Does Not Cool The Air
The major problem we have with this product is that it is been advertised as an 'Air conditioner' whereas it can not do the job of an AC. The Blast Auxiliary is not an AC but a swamp cooler. It only humidify the air surrounding your feet, and can not work as an air cooler or regular fan.
Why?
It's an evaporative cooler. It works with an ice tray which you have to fill with water, place in a refrigerator, before putting it inside the 'Blast AC' This is what it uses to blow cool air. Unfortunately, this is not mentioned in the Ads online.
Overpriced
Another problem we have with this product is that it is been sold for extremely high prices. Getblastauxiliary.com is offering this 'portable AC' for almost $90 whereas this exact compact swamp cooler can be gotten for far cheaper prices online.
On Amazon you can get similar 'portable ac' for 20$-50$ and save yourself more money and time.
No Customer Support
Getblastauxiliary.com provides numbers for four countries, but when you tried calling the numbers you would be put on Hold for a long time. In fact, they have no customer representative to hear from you.
Negative History
The company behind this product doesn't have a good history. It formerly marketed this portable AC as 'Blaux portable AC' and when there were many negative reviews online about the air conditioner's inefficiency they had to come up with another name. And this is where the 'Blast Auxiliary Portable AC' came in. Different name but similar product.
Fake Customer Reviews
During our investigation, we realized the positive reviews online, both that of Youtube and Blogs, are all fake. This is because when you order for the product, the wait time is 30 days. How come the reviewers have gotten theirs when this Ac is not yet up to 30 days online? We realized these reviewers are just affiliate marketers who get paid commission for any sale they make. So they are reviewing the product without even seeing it for starters.
Also, the reviews on Getblastauxiliary.com are unverifiable. They shouldn't prompt you to make an order.
Blast Auxiliary AC Customer Complaints
It took us a long time to unearth the real customer reviews of this product online. When you check Trustpilot and ScamDoc you'd see a handful of review from Customers.
A Customer has this to say about Getblastauxiliary.com –
 I am feeling very skeptical about this product and starting to believe it to be a scam. I have received very little response and the last one was off to me. "Your order is already packed and its on the way to you, once we receive the tracking number will send you confirmation with all tracking details" several misspelled words in email. Has anyone received the product from them? .

Paul
Getblastauxiliary.com Review: Is It Legit?
We are skeptical about Blast Portable AC as there are a lot of red flags that shouldn't be ignored. Have you shopped from Getblastauxiliary.com? What were your experiences? Please drop a comment!
Author Profile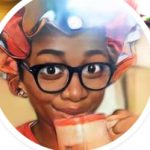 Wendy is a fraud fighter whose contents mainly target online scams. Her investigations have appeared on Itisreviewed,and elsewhere. She spends her free time reading novels, binging on Netflix, and listening to hip-hop.