Would you get 100 dollar gift card for Playstation or Steam through the Beast Cards YouTube Ad? Is it a legit Mr Beast's ad?
With online scams springing up every day, we have taken the responsibility of reviewing products, stores, websites e.t.c in order to save you from making wrong decisions.
Our Review of this Youtube Ad serves as an eyeopener. We hope it meets you well, and on time.
The Truth About The Youtube Beast's Ad
If you go through the link to the beastcard.com, you would only be redirected to a Youtube channel that has no videos. This shows it is a fake.
It seems someone had created such misleading ad using Mr Beast's face just to force people to go to the channel that doesn't even have its own content.
The truth is that you wouldn't get 100 dollar gift card for Playstation or Steam. It is simply a false advertisement on YouTube with the beastcard.com
Author Profile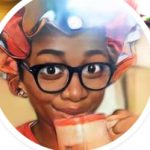 Wendy is a fraud fighter whose contents mainly target online scams. Her investigations have appeared on Itisreviewed,and elsewhere. She spends her free time reading novels, binging on Netflix, and listening to hip-hop.