Are you a house owner? Are you considering contacting American Home Shield to get most common household systems and major appliances? Read this detailed review! It provides a guide on how American Home Shield works and what to expect.
What is American Home Shield?
American Home Shield is a home warranty company with over 1.8 million customers. It provides home service contracts that cover major home systems and appliances and offers additional protection for electronics and select maintenance services. The company has access to a network of over 17,000 licensed contractors and has paid out over $2 billion in claims over the past five years.

According to the website Ahs.com, American Home Shield home service plan goes beyond traditional home warranties by providing exclusive member perks, like discounts on new appliances and services, including tech installation and setup, pre-season HVAC tune-ups and more.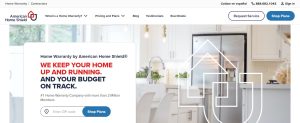 American Home Shield Plans and Coverage
American Home Shield offers home warranties that cover up to 23 of the most common household systems and major appliances, regardless of their make, model or age. If they can't repair it, they'll replace it.
Notably, American Home Shield will not reimburse you for services performed without its prior authorization, so you must go through the proper claims process. In other words, you can't perform repairs yourself or hire a contractor outside the company's network without authorization. AHS does cover undetectable preexisting conditions, items without maintenance records and breakdowns due to corrosion. However, it won't pay to repair or replace something still covered by a manufacturer's warranty or by a builder.
Some America Home Shield Appliances
Heating & Cooling – Air Conditioning, Heating, Ductwork
Electric Systems– Wiring, fuse boxes and outlets
Plumbing System– Water lines, pipe leaks, breaks & stoppages
Kitchen Appliances– Refrigerator, oven, range & microwave
Laundry Appliances– Washing machine & clothes dryer
Electronics– Computers, TVs, gaming systems & smart home products
Pool and Hot Tub– Pools & in-ground spas & hot tubs.
Does American Home Shield Render Legit Home Warranty Contract?
From our Findings, we discovered that American Home Shield offers good coverage at a fair rate. Prices are on the higher end of average for the industry but still pretty competitive, considering the level of coverage provided. It's an especially smart fit if you like the idea of managing everything online.
However, we found some positive reviews online by satisfied customers. Expressing how beneficial American Home Shield has been to them but a customer complained about their customer system. One have to call and wait on hold. Sometimes, for like an hour and half.
See customers reviews below-
I have several companies through American Home Shield that I really liked doing business with. I've found them to be very good and honest. In fact, for my HVAC at my house, I took out an annual maintenance contract with the company that I found through the home warranty company many years ago. So, if I have any type of issue with my HVAC system, I usually call them directly and tell them that I want the company assigned

Sandra of Virginia Beach, VA
Submitting a claim to American Home Shield can be easy. It can be done online, which is pretty straightforward. But the ability to speak to someone is the problem. Their call service is a program that's open 24 hours a day, which is great. The biggest issue is there is not a direct line. Anytime something's wrong, you have to call and wait on hold. Sometimes I've been on hold 45 minutes and I've been on hold as long as an hour and a half. The greatest frustration is that you do not get someone whose primary language is English. So there's a language barrier.

Kim of Colorado Springs, CO
Conclusion:
American Home Shield offers offers home warranties that cover up to 23 of the most common household systems and major appliances, regardless of their make, model or age. However, their customer service is poor. Therefore, potential member should tread with caution.
Author Profile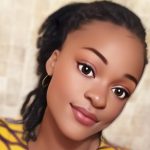 Scholar is a scam detector whose contents pinpoint the numerous drawbacks of fraudulent websites. She spends her free time reading books.