Have you received an official voicemail from Alumni Assist Group for some type of  student loan forgiveness program? You're not alone! A lot of people are reacting to this call online.
According to these reports, the caller was either Sabrina Williams, Britney Price or Stephanie McCormick.
This review expose everything you need to know about the Alumni Solution Scam and how it works.
What Is Alumni Assist Group? How Does It Function?
It presents itself as a group that help students clear their loans. This group claims to work on student aid forgiveness program. This sounds pretty cool, right? Far from it! Beneath the glitter and glamour is the filth!
According to reports online, this group is not among official government agencies. Moreover, it has been reported as scam by hundreds of people online because of the persistency and seemingly urgency.
The following numbers have been used by this so called agents –
8886496062
888-683-0325
1-845-286-3680
The aliases used are – Sabrina Williams agent ID 1691, Britney Price agent ID 1769, Stephanie McCormick agent #1841.
How Does Alumni Solutions Scam Work?
Like every other kind of scam, the goal of this scam is to subtly steal your financial and personal information. They want you to play into their arms! How? By returning the call.
Estella, a student who received this voicemail shares her experience below –
I received calls yesterday and today from "Kimberly Carter" with "Alumni Assist Group" claiming to be available to help with student loan forgiveness. When I tried to call back to complain and ask them to leave me alone I was unable to get through to a person, as the robot I reached wouldn't let me go further unless I specifically answered yes/no questions (which i refused to do).

ScamPulse
What To Do If You Receive Phishing Voicemails Like This
No matter how convincing it sounds, you shouldn't visit the link or links attached to such messages/mails, o return the call.
The first thing you should do is ignore such messages, and look for reviews online about it.
Be mindful of text messages from strangers.
See similar Giveaway scams – Amazon Package Loyalty Reward, UKPepsi Lottery Scam, Eyeverify, Bath$Body Coupon, Amazon Airpods Raffle Scam, and many more.
Author Profile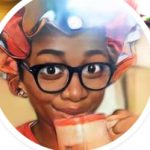 Wendy is a fraud fighter whose contents mainly target online scams. Her investigations have appeared on Itisreviewed,and elsewhere. She spends her free time reading novels, binging on Netflix, and listening to hip-hop.