Altgetxio.com is a scam trading platform that lures people with fake earnings, but fails to pay users their earnings. Did you come across Altgetxio online? Here's why it's a scam and why you should avoid it at all costs.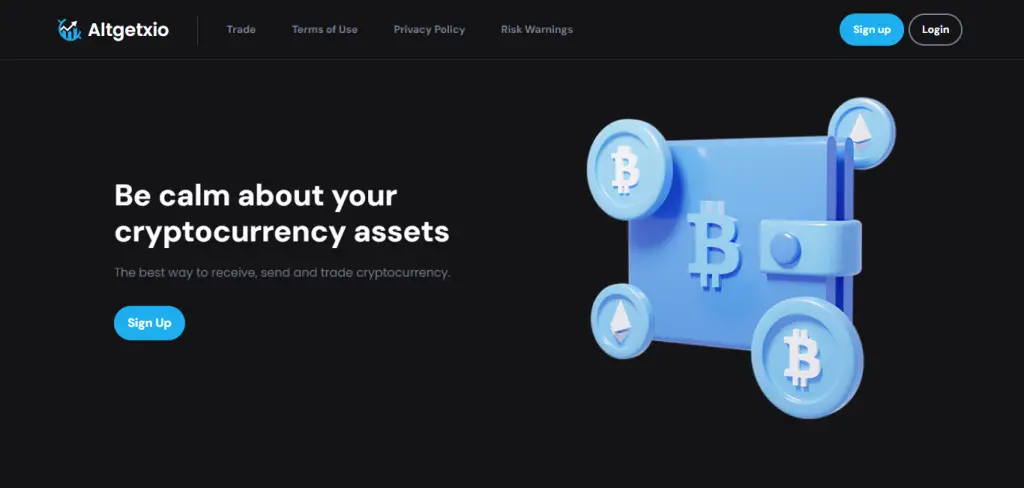 Reasons Why Altgetxio.com a Scam Crypto Platform
Not Located in Australia as Claimed
The site uses this address '264 George St, Sydney NSW 2000, Australia' to fool people. In reality, they're not located there. When we reached out to the lease officer, he told us there's no crypto trading company there.
Wrong Launch Date
Altgetxio.com was not launched in June 2018 as claimed on the About Us page. The website 'altgetxio.com' was registered on 13th of September 2023. So it has only been operating for few days, and as such is a potential risk.
No Owner(s) Information
There's no tangible information on the site about who the owners are, their goals, or aspirations. This clearly proves that the site is untrustworthy.
Not Regulated
Altgetxio which claims to be a crypto trading site does not have the license to operate this business model. Regulatory bodies like  Securities and Exchange Commission (SEC),  Commodity Futures Trading Commission (CFTC,  Financial Conduct Authority (FCA, etc, act as watchdogs over crypto platforms. In the case of Altgetxio, there's no such governing authority. This means the platform poses a risk to users.
How Does The Altgetxio.com Scam Work?
Altgetxio is a scam that uses fake free bitcoin earnings to lure people but fails to pay people their earnings even after they've paid the processing fee.
Conclusion:
Altgetxio.com is scam crypto trading site. Just like Fimpocket, USDtuut USDtmarks, you wouldn't be able to withdraw your earning after investing in this platform.