Is Aldi grocery store  giving away Christmas food boxes that contain £35 worth of groceries and a £15 Morrisons voucher? The answer to this question is NO.
We have had a lot of readers sending us mails about a supposed aldi free food box giveaway going viral on Facebook. The Facebook post claims every single person who shares and comments in the next 24hrs will get a Christmas Food Box delivered straight to their door on Saturday 28th November.
This is quite funny. Yes?
The question you should ask yourself is this; what is the already popular Aldi grocery store using my mere Facebook like and share for?
Please spare yourself the 'This must be a Goodwill prompted by post COVID-19' thought.
The Truth About Aldi Free Food Box Giveaway
When we checked the supposed page, we discovered it is a fake Aldi Facebook page. Going through the official Aldi grocery store websites both for US and UK Citizens, we realized they made no mention of the ongoing coupon giveaway to Loyal customers.
This shows this viral post is a scam, which was created by a fake Aldi page. They are simply playing with your intelligence. After sharing and commenting, you wouldn't get anything.
How Does The Aldi Free Food Box Scam Works?
The Aldi Food Box scam is being used to trick Facebook users into commenting on or liking a fake post in order to make the post popular and gather up potential victims.
Once the scammers behind the fake post have enough Facebook users, they will start sending them spam (unsolicited messages) with links that will take potential victims to phishing websites that will steal their information, or malicious links that will take them to dangerous websites that will infect their computers with Spyware or Trojan horse.
The scammers may also send fraudulent messages claiming that their potential victims are so-called lottery winners and they need to send money in order to claim their prizes.
Better Deals On Amazon Prime
Amazon Prime- Why You Should Be a Member
In case you're wondering what is Amazon Prime, it is simply a subscription service that gives members access to a variety of Amazon perks. Benefits include expedited 2-day shipping, access to Amazon Prime Day deals, and many other Amazon-specific benefits. 
There are many perks associated with an Amazon Prime membership. Below we have listed the benefits of being an Amazon Prime Member-
Prime members also get discounts on digital services like FreeTime Unlimited, which costs $2.99/month for Prime members or $4.99/month for non-members. 
Prime members get 10 percent off on select Whole Foods purchases.
Students can also benefit from Amazon Prime. If you're a two- or four-year college student with a valid .edu email, you can get a free six-month trial of Amazon Prime Student, which gets you all of the benefits of Prime in addition to special student-specific deals and coupons. After your trial ends, Prime Student will cost you half the price of a regular Prime membership for up to four years or until you graduate, whichever comes first.
Interested In Joining Amazon Prime? Simply Click The Banner Below
Yeah, just like the banner is saying '30 days free Amazon Prime trial. Isn't this better than a fake coupon you have no use of?

Author Profile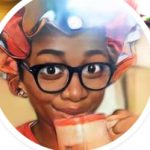 Wendy is a fraud fighter whose contents mainly target online scams. Her investigations have appeared on Itisreviewed,and elsewhere. She spends her free time reading novels, binging on Netflix, and listening to hip-hop.