Did you receive a message from +639272162072 that says 'our results are published. You came third place"? Kindly ignore such messages.
The phone number is from Philistines, and it is already linked to other phone frauds. The text message from this number goes this way –
Our results are published. You came in 3rd place: 1) Hamada (Laguna) 2) Amora (Metro Manila) 3) Dominick (San Roque) FOLLOW: http://2yz.me/viOtx
How Does This Phone Fraud Work?
The link in the message takes you to a maliciious website that claims you have been randomly chosen to participate in a special event. According to this website, it will take you just one minute and you can receive a fantastic prize: Samsung Galaxy S20.
The website takes your personal information like name, email, occupation, then asks some questions. In the end it tells you 'sorry you didn't win anything'
The aim of this website is simply to take your link your email and name to your phone number. When they have gotten this information, It is sold out to the dark web.
What Should You Do If You Receive Phishing Texts Like This
No matter how convincing it sounds, you shouldn't visit the link or links attached to such messages/mails or send your personal information. You shouldn't call the phone number or send a text message.
The first thing you should do is ignore such messages, and look for reviews online about it.
Also, don't forget to place two factor authentication on all your accounts. Don't know how to do it? read the guidelines here.
See similar phishing scams – Amazon Package Loyalty Reward, UKPepsi Lottery Scam, Eyeverify, Bath$Body Coupon, and many more.
Author Profile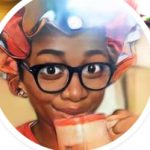 Wendy is a fraud fighter whose contents mainly target online scams. Her investigations have appeared on Itisreviewed,and elsewhere. She spends her free time reading novels, binging on Netflix, and listening to hip-hop.