Shopping online has made life easier for us. Heck, the comfort alone is out of the world, especially if you're an introvert. Can you remember the last time you walked into a physical store to buy things?
This is what e-commerce has done for us – an easier life, and a variety of options right before our gaze.
But sadly, it isn't all good. In the year 2020 alone, online shopping accounted for the most reported fraud in the world. Apart from the case of bait and switch scam, lots of customers never receive their order.
So, what are the things to look out for when shopping online?
1. Website Security
Is the website secured? is there SSL encryption in place to protect the online store from hackers? You can find out the information when you use a secured browser like Chrome, it tells you if a website is malicious or not. Still you can find out by taking your cursor to the URL. If the site is secured there's a locked padlock image before the URL. Like the image below –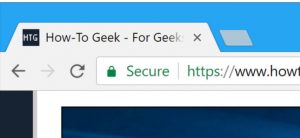 While a secured website might not actually mean an online store is legitimate, it does however tell if the business is serious. Online stores that mean business always protect their website. That's the least they can do to avoid data breach.
2. Address and Contact Info
Is the store upfront about its physical location? If yes, is the address a real one or a fake one? You can find out by simply copying the address and pasting it in your search bar. If it is a real address, Google map will show its location. Often times, the address might be that of a residential home or an unrecognized building. If it is so, know you're dealing with an untrustworthy merchant.
Meanwhile, you can try sending the store a mail to see if the mail address really works. Or even call the telephone number, if there's any available. You can never be too security conscious.
3. Website's Age
How old is the website? Some might think it doesn't count, but it really does. Newly registered are considered to be highly unsafe and malicious till they hit a six months mark. So how can you find out how old is a website? Simply entering the domain on Who.is or IcannLookup. These two websites provide tangible and reliable information about websites. Such as registration date, place, and even owner(s) name.
4. Reviews
As a rule always search for reviews of any store before making an order. It would save you lots of trouble. So how do you search for reviews? By adding the word 'Review' or "Reviews' after the website's name. For example, if you want to shop from sabireviews.com, you'd need to enter the words sabireviews.com review to get reviews related to the store.
You can also add the word 'Scam' 'Fake' 'legit'. Eg; is sabireviews.com legit? Is Sabireviews fake? etc.
5. Social Media Presence
Does the store have social media icons? If yes, do they really work? Often times shady websites put fake social media buttons on their site. When you click on them they don't take you to any social media page.
This is something you shouldn't overlook. Still, you can search for the store on Facebook and see if there's any reviews or posts online about the store.
6. Payment Method
Does the store accept PayPal? If yes, then you're covered in case of refunds. If NO, well you need to take a rain check. Still, most sites have found a way to manipulate PayPal payment system by sending fake UPS code.
Or better still you can shoot us a mail via our Contact Us page. Helping people shop safely is our top most priority.